Hart School - Hospitality Management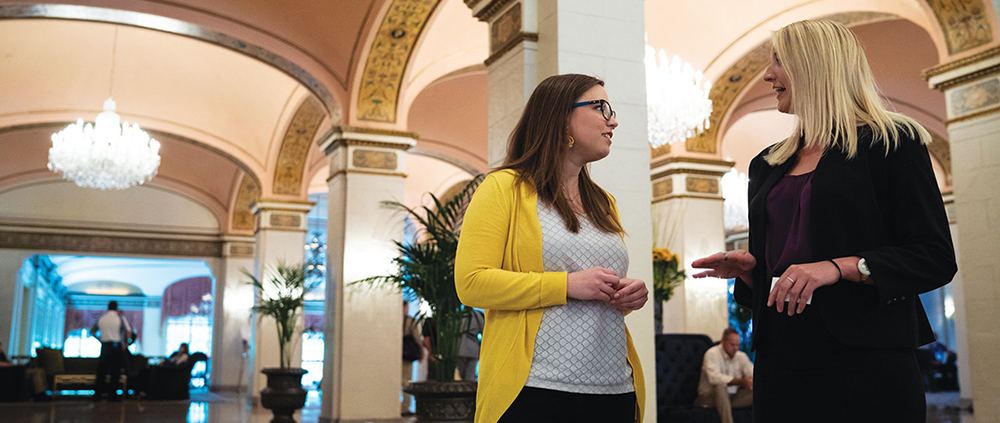 Effective hospitality managers create memorable events and environments that exceed their guest's expectations
.
Whether you work for a resort, restaurant or cruise ship, you'll need a wide range of management, communication and leadership skills to capture the hearts of your patrons. This major will provide you with innovative learning experiences, mentorship opportunities, exposure to premier hospitality organizations and interactions with dynamic industry professionals. Major requirements are met through small classes, team learning experiences and meaningful personal contacts with faculty and industry professionals.
"JMU prepares you for presenting and selling yourself and for working on a team. The Theme Dinner project and my job at Madison Connection each provided invaluable real life experience. The ability to find out how to get different personalities to partner as a whole and thrive individually was a unique and priceless learning experience for a classroom."
Katie Taylor, Hospitality Management '09
Instructional Kitchen
The kitchen in the hospitality management program provides hands-on learning in a state-of-the-art facility, supports event management, hosts guest chefs and offers unique learning opportunities for high school students looking at a future in hospitality.