Getting involved beyond the classroom can add new dimensions to your learning experiences, providing opportunities for leadership and environments to network with professionals in your field. And of course, a student club, honor society or business fraternity can be a fun way to meet new friends with shared interests.
Club Managers Association of America
Type: Club
This JMU Student Chapter supports the national association and provides students a competitive edge in the hospitality industry by engaging them with current issues and trends within the private club management industry. It accomplishes this through guest speakers, country and city club tours, networking opportunities, volunteering at chapter educational sessions and golf tournaments, and participation at the annual world CMAA conference.
Email: cmaajmu@gmail.com 
Advisor: Professor Jai Girard (girardjn@jmu.edu)
Eta Sigma Delta
Type: Honor Society
Eta Sigma Delta International Hospitality Management Society is an international honors society that recognizes exceptional academic achievement among hospitality management students. Eta Sigma Delta is administered by the International Council on Hotel, Restaurant, and Institutional Education (ICHRIE), the leading international association devoted to hospitality and tourism education.
Email: jmu.esd@gmail.com 
Advisor: Professor Pam Li (li36yx@jmu.edu)
Hospitality Sales and Marketing Association International (HSMAI)
Type: Club
HSMAI provides professional development opportunities, including international networking opportunities of cutting edge expertise for students interested in the area of hospitality sales, marketing and revenue management. It accomplishes this through training, guest speakers, workshops and travel and participation in professional chapter or headquarter sponsored events. It enables knowledge sharing and enhances professional development. 
Email: hsmaijmu@gmail.com 
Advisor: Professor Miguel Baltazar (baltazmb@jmu.edu)
National Society of Minorities in Hospitality
Type: Club
NSMH explores the issues, challenges and opportunities for minorities in the mega-industry. In addition to aiding in the recruitment, retention, support and advancement of minority students in the hospitality industry, the organization seeks to build and maintain relationships between hospitality professionals and minority students by offering members networking, professional development, service and leadership opportunities.
Email: nsmh.jmu@gmail.com 
Advisor: Professor Tony Kim (kim26jh@jmu.edu)
Professional Convention Management Association
Type: Club
This JMU Student Chapter supports the national association, a well-known organization for those in event and meeting planning in the hospitality industry. Its members plan service events and social events, as well as network with professionals from the surrounding area and participate in professional conferences.
Email: jamesmadisonpcma@gmail.com
Advisor: Professor Theresa Lind (lindtl@jmu.edu)
Sigma Rho Mu
Type: Professional Fraternity
An honor society within the Sport and Recreation Management (SRM) program at JMU, Sigma Rho Mu seeks to promote and encourage scholarly activity in SRM, and to promote the appreciation of SRM by the public to encourage they demand higher ideals therein. Its activities include outreach and professional service, such as attending the Sports Industry Networking & Career Conference.
Email: sigmarhomufraternity@gmail.com 


Sport and Leisure Association of Madison
Type: Club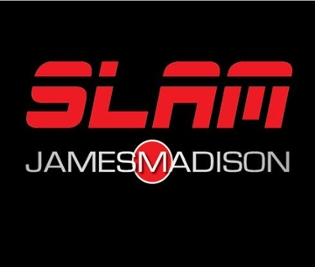 SLAM offers opportunities for members with a common interest in Sports and Leisure activities to network with other members and those currently working in sports, while also completing service to the community. Activities include traveling to nearby cities to meet with sport and recreation industry professionals and tour world-class sports and recreation facilities.
Email: jmuslam@gmail.com 
Advisor: Professor Ben Carr (carrbh@jmu.edu)
Women in Sport and Recreation Management
Type: Club
Open to both women and men, this organization strives to improve awareness around gender issues and increase the number of related advocates. Activities include a guest speaker series, a mentoring program, hosting a 5K to promote racial equality and raise funds for a scholarship for an underrepresented student, assisting in planning the Hart School Women in Sport Conference and attending the National Association of Collegiate Women Athletics Administrators (NACWAA).
Email: womensrm@gmail.com 
Advisor: Professor Alyssa Bosley (bosleyat@jmu.edu)