Student Affairs Assessment Support Services (SASS) Team Presents at VAG
---
From November 13 to 15, 2019, Andrea Pope, Chris Patterson, and Sam Gonzalez attended the annual meeting of the Virginia Assessment Group, a conference that brings together higher education assessment practitioners from across the state of Virginia. The three graduate students presented on the topic of program theory, emphasizing that the use of theory and research facilitates both program development and student learning outcomes assessment.
The presentation built on a paper by Pope, Finney, and Bare (2019). This work was also informed by consultations offered by Patterson and Gonzalez to clients across campus.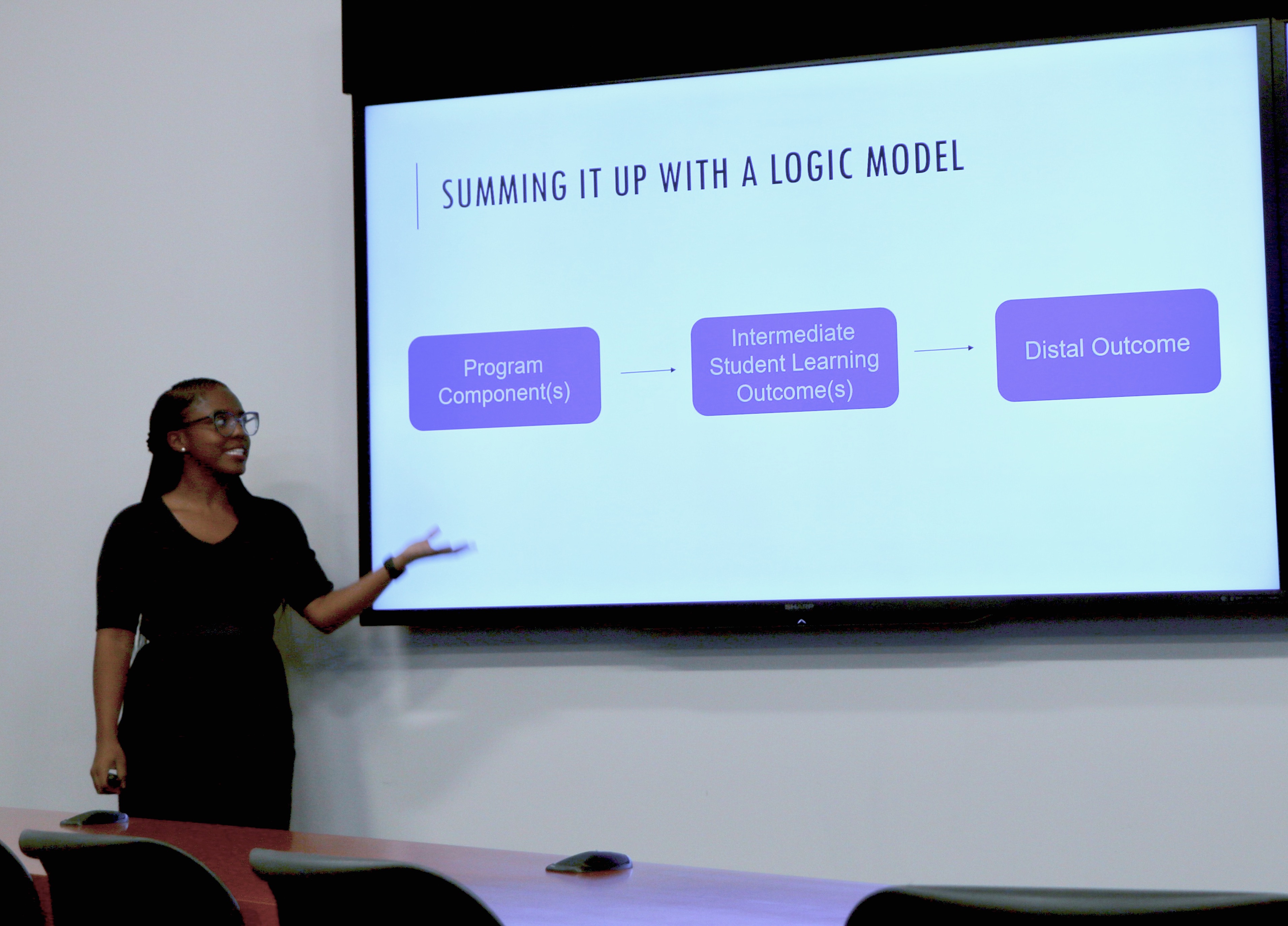 Pope began by explaining that programs created using theory and research have a higher likelihood of being effective compared to programs based on hunches. Pope then walked participants through the process of articulating evidence-based distal and intermediate outcomes. Pope modeled this process using JMU's ethical reasoning in action initiative as an example.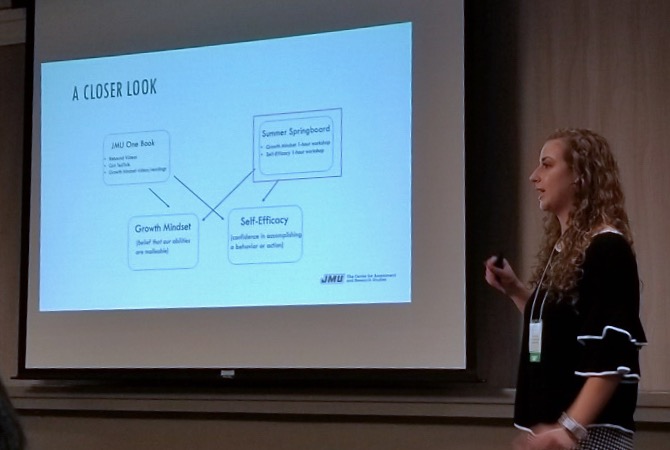 Gonzalez then contributed another example of strong program theory that focused on the distal outcome of student retention. She articulated the research linking resilience, grit, self-efficacy and growth mindset (i.e., intermediate outcomes) to the distal outcome of retention at JMU.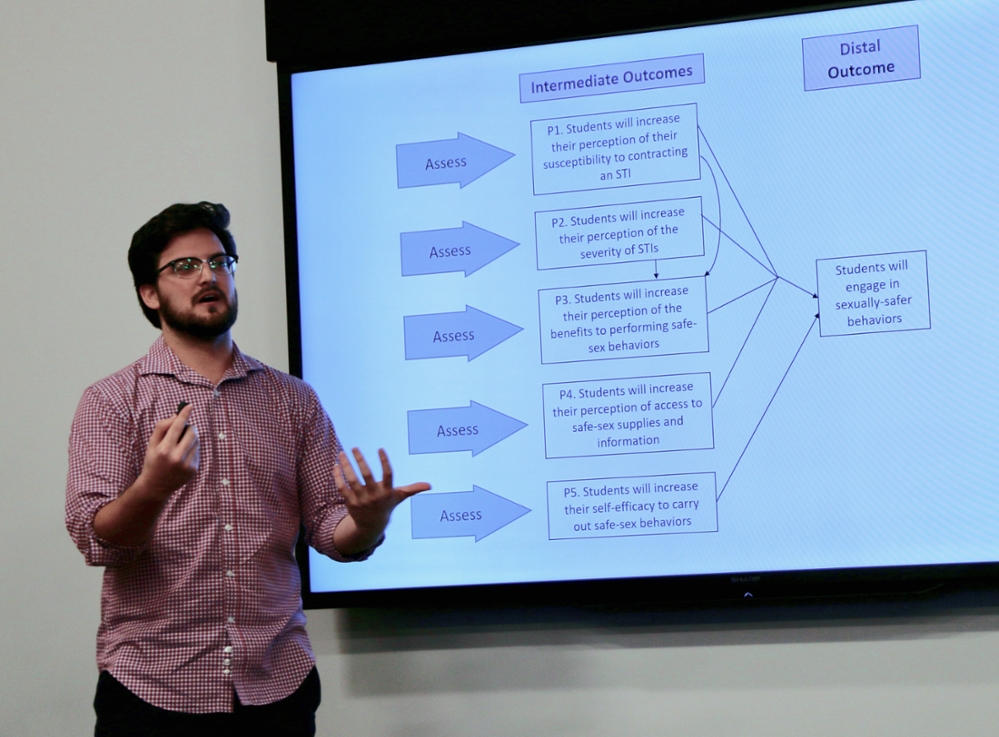 Patterson ended the presentation by teaching participants how to reevaluate the logic of programs that already exist. He did this by linking existing sexual health programming at JMU to evidence-based intermediate and distal outcomes. The goal is that these examples can inform programming and assessment at JMU and beyond. For more information about the retention and sexual health programming, check out Patterson's and Gonzalez's learning improvement initiative application exemplars at the bottom of this page.
Overall, the presentation given by Pope, Patterson, and Gonzalez was met with high regard and thoughtful questions. Over 30 people attended, and one of the attendees said that "this is highly needed in higher education; I'm glad [the presenters] made this easy to understand."
If you wish to know more about the presentation, or wish for someone from the Student Affairs Support Services team to give a workshop/presentation, please contact Dr. Sara Finney, Faculty SASS Lead, at finneysj@jmu.edu.
---
To learn more about VAG, including information on their annual conference and organization membership, visit our Organizations Page
CLICK THE LINKS BELOW!
Learning Improvement Initiative Application Exemplars
---