International Model African Union (IMAU)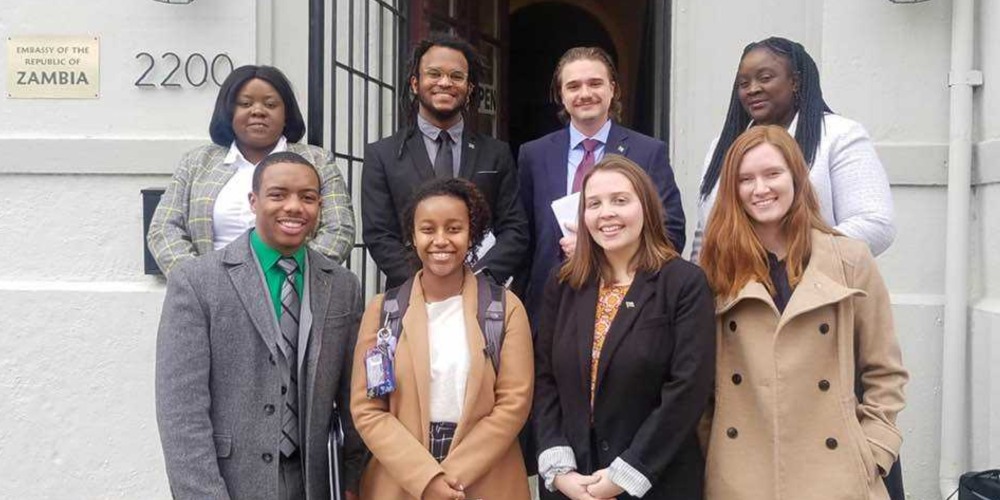 The International Model African Union JMU team is a AAAD-Political Science/International Affairs partnership. The Model simulates proceedings of the African Union. University teams from within and outside the USA attend as delegations from the different nation-states of Africa. Participating students serve as delegates -- they assume the roles of African leaders; practically experience intra-African diplomacy; and gain a richer understanding of the forces and ideas that inform the policies and policymaking processes of AU member states. The conference kicks off with the embassies of represented countries hosting their delegates for briefings, followed by a plenary session, a reception, and three days of the simulation.
Click here for more information
Participation in IMAU satisfies the AAAD Minor Capstone Senior Research Experience Requirement. AAAD Minors who have been accepted to the IMAU team can earn capstone credit for the experience by enrolling in AAAD 489. Students can also earn additional elective credit toward the minor by serving on the team and enrolling in the one-credit AAAD 489 again in subsequent years (up to three additional enrollments maximum).