AAAD: Furious Flower Archive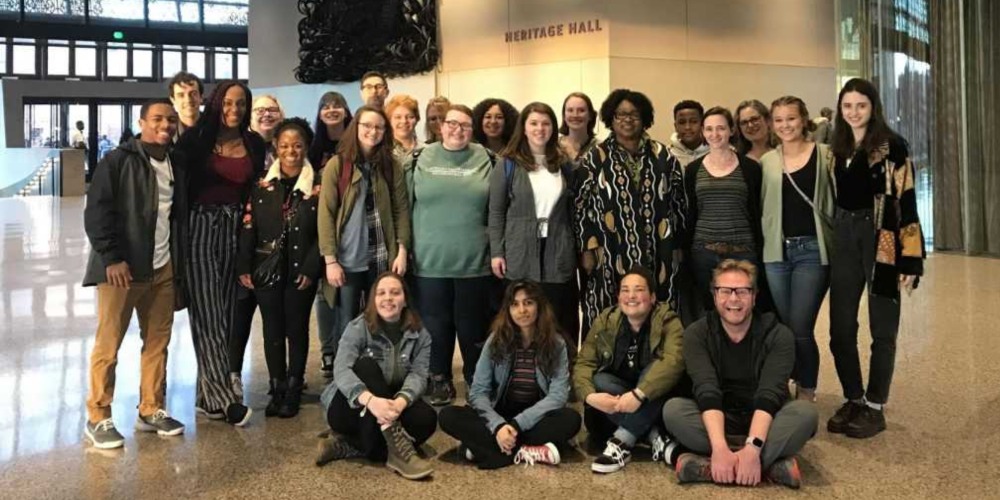 AAAD faculty worked with the support of JMU X-Labs and JMU Libraries, faculty from JMU's College of Arts and Letters, College of Education, and College of Visual and Performing Arts to design the prototype of a Furious Flower Digital Archive. In September 2019, at a 25th anniversary celebration held for the Furious Flower Poetry Center by the Smithsonian's National Museum for African American History and Culture, students and faculty from the course presented movingly on their learning processes and participation in this project.
The Furious Flower Digital Archive is a collection of videos, images, and an interactive program from the first Furious Flower Conference in 1994, as well as resources for students and teachers.