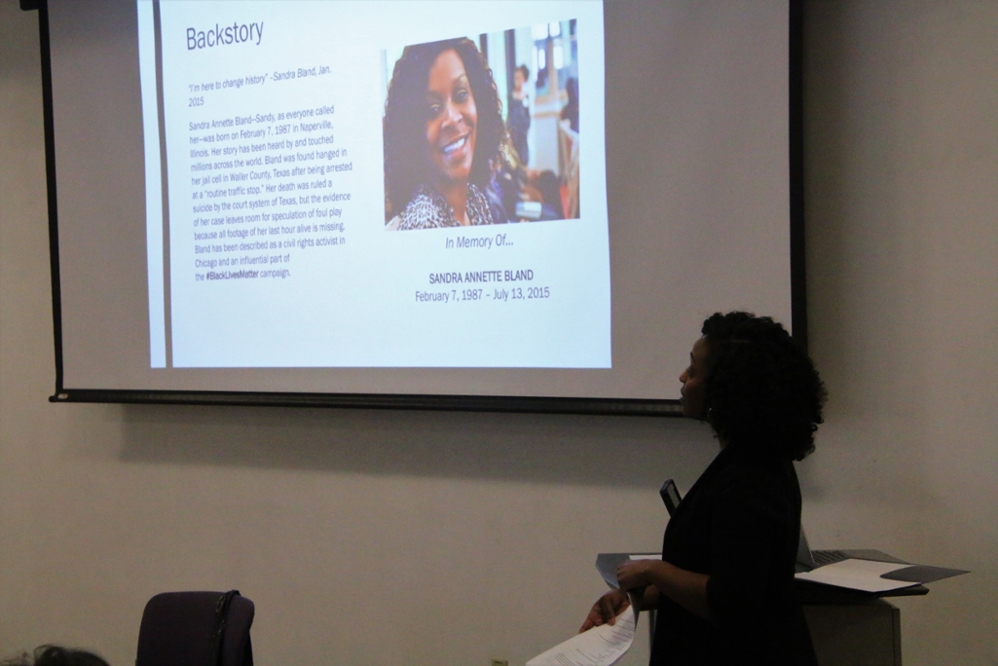 The African, African American, and Diaspora (AAAD) Studies Center is pleased to announce the new AAAD Faculty Research & Development Award. These competitive awards, which will in future be offered twice per year, will fund AAAD-related research, scholarship, teaching, and professional development projects. Eligible expenses include: stipends, registration fees, airfare, ground transportation, lodging, meals, supplies, etc. Please note that all supplies and equipment purchased with JMU funds will remain the property of JMU. AAAD will be awarding these competitive awards of up to $750.
Applicant Eligibility and Award Requirements
Only full-time tenured and tenure-track faculty members are eligible to apply. All applications will be considered but preference will be given to junior faculty (pre-tenure).

All JMU faculty members leading scholarly or professional projects relevant to the goals of AAAD are encouraged to apply.

Award recipients are restricted to one award per year.

Applicants may not be a current member of the AAAD Faculty and Student Award Committee.
Application Process and Deadlines
To request funding, please send your proposal as a PDF to

aaadstudies@jmu.edu

with the subject line: AAAD Faculty Research & Development Award Application

The proposal will be reviewed by a faculty committee from multiple disciplinary backgrounds. Please write in clear, non-technical language.

Keep an eye out for an announcement of the submission deadline.
 Proposal Preparation Guidelines
Proposal title and faculty member's name, title, and department

Abstract of the proposed project (one paragraph)

Description of the proposed project (1-2 pages, single spaced), including:

The objective of the project

Background, previous work and/or motivation as appropriate

Significance, impact, outcomes, value for faculty member, and contribution to AAAD 

Anticipated timeline

Using this

spreadsheet

, an itemized budget and total requested (maximum of $750)
Proposal Evaluation and Notification
A multi-disciplinary faculty committee will review proposals under the following criteria: 
Description of research, scholarship, project, etc. 

Significance, impact, outcomes, value for faculty member, and contribution to AAAD

Appropriateness of the timeline and budget

Overall quality of proposal
Award recipients will be notified. 
Report
At the completion of award-funded activities, a brief written report of accomplishments must be submitted to the Director of the AAAD Studies Center no later than the fourth week of the semester following the award. All expenses must be paid before this date. The report should include a description of outcomes of the award for the faculty member and its contribution to AAAD.