WRTC Academic Advising
Important Dates and Deadlines | Resources and Links | Advising FAQ's | WRTC Major Advisors
Important Dates and Deadlines
Fall 2017 Printable Dates and Deadlines
Spring 2018 Printable Dates and Deadlines
Resources and Links
Forms
Links
Advising FAQ's
How do I find my major GPA?
Major and minor GPAs can be found in the Student Center. In the drop down box labeled "other academic...,"select "academic requirements." Cumulative and all major/minor program GPAs are listed.
Click here for instructions on how to calculate your GPA
How often should I see my WRTC advisor?
The WRTC Department strongly recommends that you meet with your academic advisor at least once per semester. 
Why is is important to meet with my advisor every semester?
Academic advising is an essential component to student success. WRTC advisors strive to provide students with accurate information that will help them plan well, meet all graduation requirements, and prepare for their careers and lives after graduation.
What is the difference between a double major and a double degree?
Most WRTC students with two majors opt to pursue one BA or BS degree. This requires the student to complete 120 credit hours. A double degree allows the student to earn two different baccalaureate degrees. Both degree programs much be completed concurrently or consecutively and the student is required to complete 150 credit hours as well as all degree and university graduation requirements for both degree programs. 
WRTC Advisors 2017-18

School of Writing, Rhetoric and Technical Communication
Harrison Hall
MSC 2103
54 Bluestone Drive
Room 2251-2252
Harrisonburg, Virginia 22807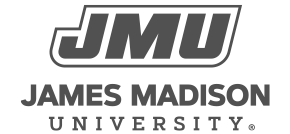 800 South Main Street
Harrisonburg, VA 22807
Contact Us