Looking for a place to grab a snack, hang out, spill the tea on the newest drama, or debate the latest episode of that reality tv show you're always watching? Look no further than JMU's spaces!
In The Union, visit TDU for the coffee-shop vibes, amazing Merge coffee, and friendly chit-chat that'll make you feel like Phoebe or Joey in a Central Perk scene. At the SSC, come for the swivel chairs, stay for the awesome resources provided on every floor. Looking for more? East Campus's Festival and EnGeo comes with dinner and a show: visit the resources available, grab some food, and then stick around for a sunset that'll knock your socks off.
Some spaces' availability may vary throughout the year. Be sure to check out their website for the most accurate information.
The Union Spaces
The Airport Lounge features art curated by The Union Galleries, so you'll always find some inspiration for your work as you whittle away the hours in productive serenity.
Located on the fourth floor of Warren Hall.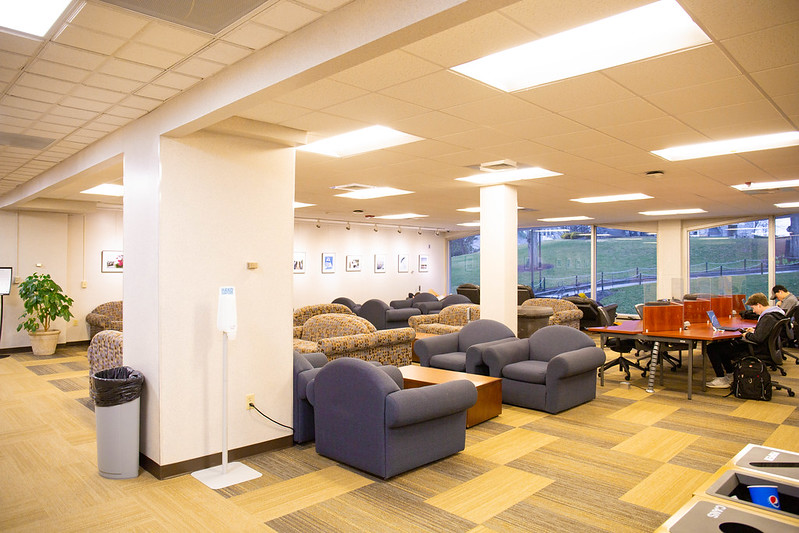 Stop by and visit Off-Campus Life, add to the coloring wall mural chat with a student liaison and hang out!
Located in Taylor 205 H–L.
The Interfaith Chapel is here to provide a place that welcomes all, regardless of denomination or faith, a place where student, faculty, staff and visitors can come for meditation, prayer, or simply to be quiet; a place where groups can worship together, and a place that engenders a spirit of reverence, peace and reconciliation.
Located in Taylor 412.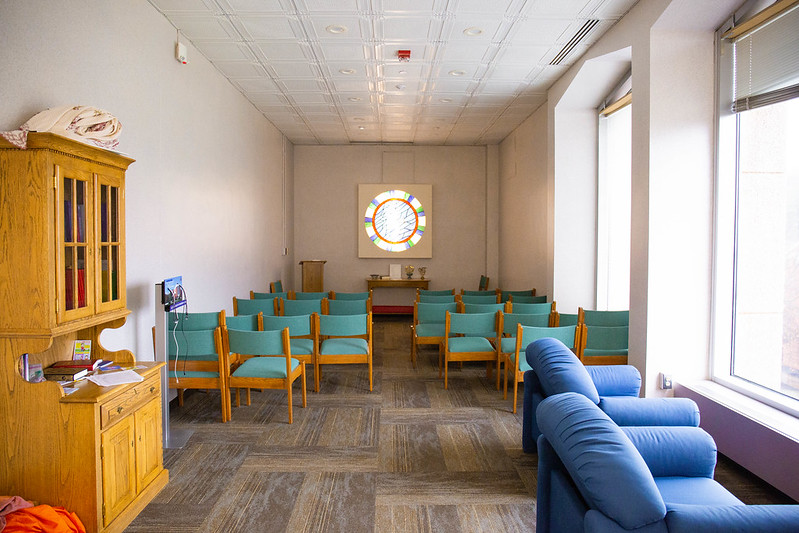 Located in Taylor Down Under, the JMU VALOR Resource Center includes a study space, free snacks and drinks, and a massage chair. The space is 24-hour accessible and open to any military connected students, faculty or staff. Access to the space is restricted. You can request access through this form.
Located in Taylor 102.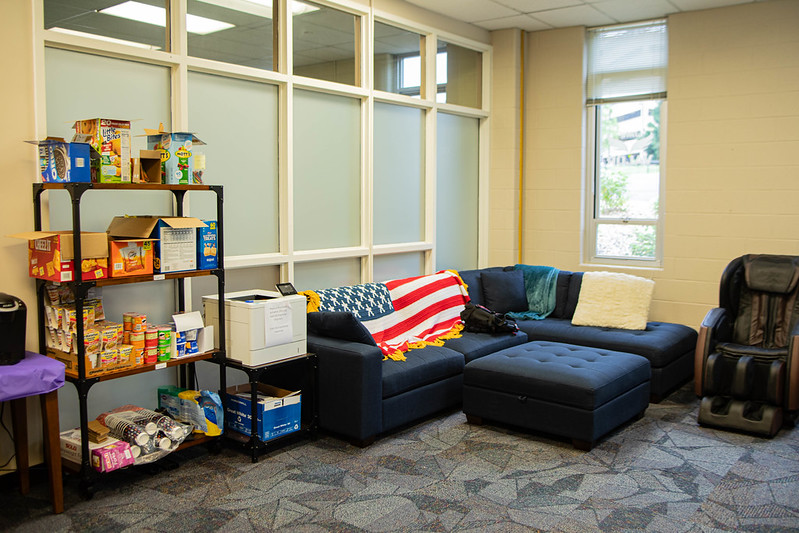 Come enjoy tea, blankets, pillows, puzzles, games and more in this serene and neurodivergent-friendly space designed by practitioners from the Counseling Center.
Located in Warren 420.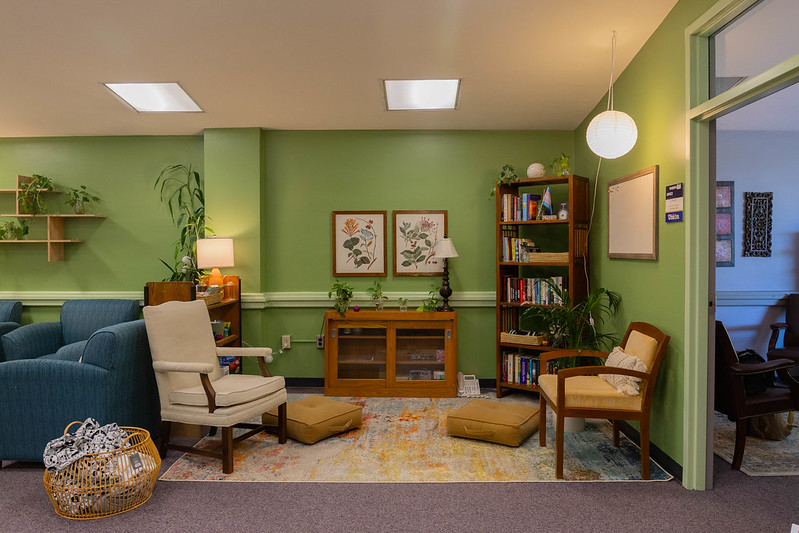 The Serenity Center is a space designed to encourage the peaceful exploration of mindfulness. The campus community can engage in relaxation, self-regulation, mindfulness practices, spiritual devotion, restorative movement and reading. 
Located in Warren 419.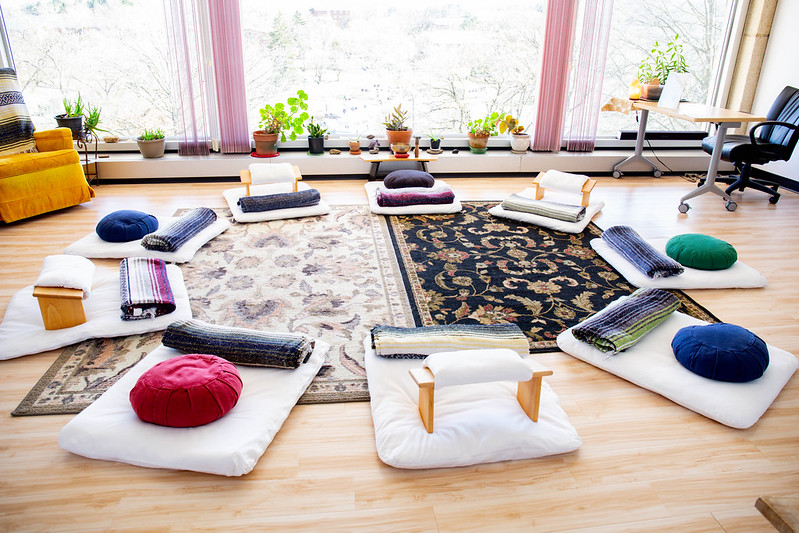 Taylor Down Under (TDU) is a great space for students to hang out. The space is open for students to relax, do homework or pass through on their way to classes. There is a stage, lighting, seating and tables for organizations that decide to reserve TDU for their events.
TDU is also equipped with comfy couches, pool tables and a photography gallery. There's wireless access, computer workstations and printing available when you need a professional break from your downtime.
Located in the lower level of Taylor Hall.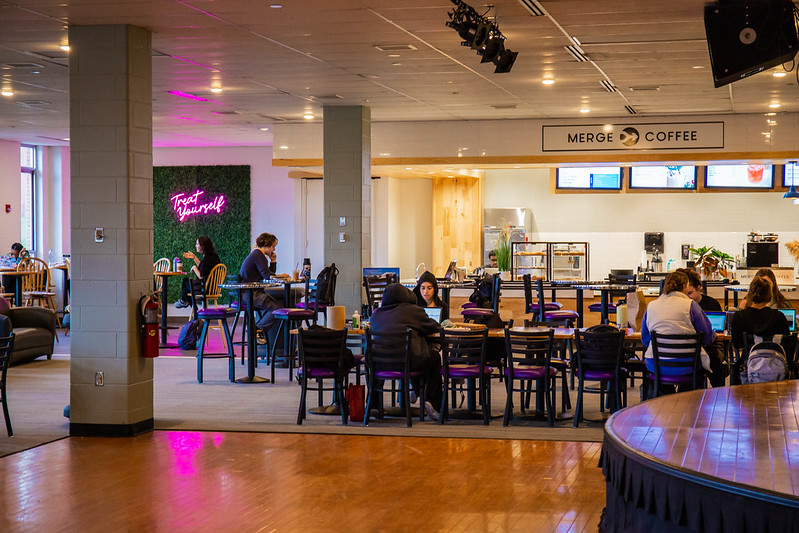 The Warren Second Floor Lounge features ample seating and nearby vending machines.
Located on the second floor of Warren Hall.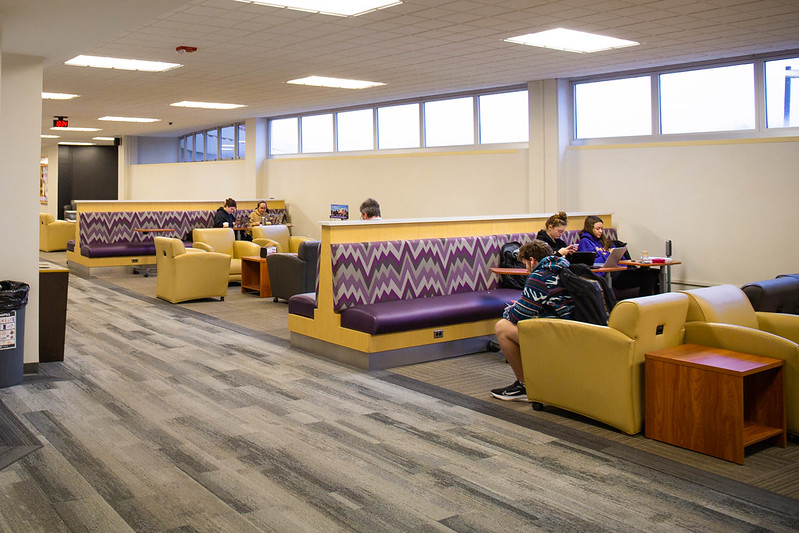 This is a small space with a big personality. Warren's 3rd floor lounge offers space to kick back and relax or study, and is also is situated next to the Student Leadership Center, Student Government Association, and Student Activities and Involvement. You're in a prime location for events like Teatime, Crafternoon and giveaway activities.
Located on the third floor of Warren Hall.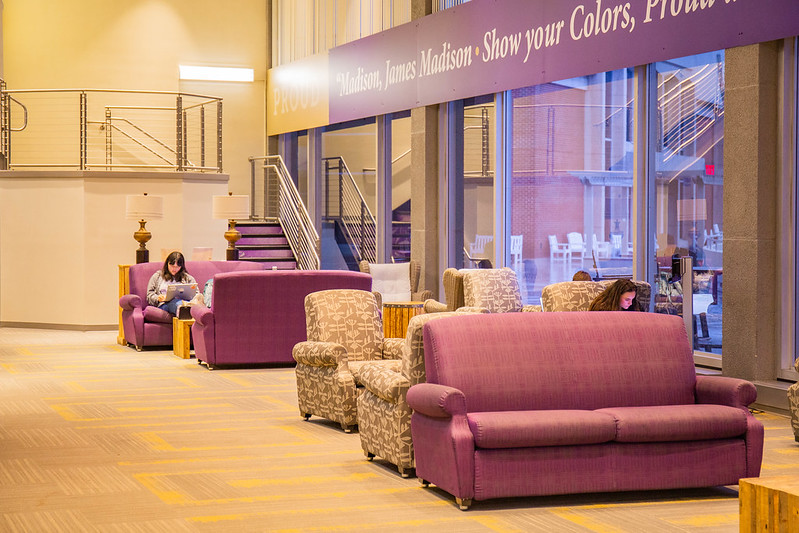 Student Success Center Spaces
These areas are meant to provide space and support for our identity-based organizations, and to allow for peer-to-peer relations to be fostered. Each space is created to invite students to express themselves, their cultures and their organizations. We invite and encourage students to claim these areas as their own.
The Black Student Lounge:
Centers the voices, experiences, and realities of students who identify with the Black, African American and/or African Diaspora community on campus.   
The Asian Pacific Islander Desi American Student Lounge:
Connects and engages the community around the AAPI experience on campus. 
The Latinx Student Lounge:
Provides a space for students to engage in and learn about Latinx culture, heritage and traditions on campus. 
The CMSS SOGIE Intersecting Lounge:
Our shared space, for all identities to feel invited and welcomed as they are. 
Located in the Student Success Center, first-gen college students are encouraged to stop by, study, chat with classmates, or relax in the Reddix Center. Join the Reddix community Monday through Thursday, 8 a.m. to 7 p.m. or Fridays 8 a.m. to 3 p.m.
Located in SSC 2170.
The Lavender Lounge is a space for the safe and comfortable expression of LGBTQ+ identities and is for JMU students to hang out and meet new people. The space is open the same hours as the Student Success Center, so feel free to hang out anytime!


Located in SSC 1310.
East Campus Spaces
The Cave at Festival is a great hangout space with a little of everything. There are tables and computers for students to study as well as foosball, ping pong and pool tables. Within The Cave, the Nap Nook has several recliners open for student use. The Cave and its amenities are open to students during the same hours as Festival.
Located on the lower level of Festival Student and Conference Center.
EnGeo is the place to EngeGO if you're hanging out on East and find yourself looking for a great study space, massage chairs or grab-and-go snacks from the POD Market. The Pantry also has a location in EnGeo now, so stop by for some canned peas, peanut butter, spices and other non-perishables!
Located in EnGeo 0302.
Your JACard is needed to access the space.