About the Serenity Center
Located in The Union, Warren 419, the Serenity Center is an inclusive sanctuary where all students and faculty can retreat, relax and regenerate. It offers an inspiring aesthetic filled with plants, sunlight, pillows, blankets, and student artwork. Tools for relaxation, mindfulness, sound-healing, restorative movement, art-making, and journaling are available in the space. Trauma-informed Weekly Wonder Workshops are provided, such as guided movement meditations and deep relaxation offerings. Serenity is proud to provide a safe sanctuary for people of diverse identities, including those of all ethnicities, races, sexual orientations, gender identities and presentations, religions, abilities, classes, and ages.
What are presence, mindfulness and meditation?
Presence is intentional attentiveness in each given moment; being in the moment. For example, presence could be you silently watching the trees and noticing every detail.
Mindfulness builds on being present. It can help improve awareness and deepen intimacy with yourself, with others, and your environment. These practices can include meditation, yoga, prayer, breath-work, dance, artmaking, exploring a path within the woods, etc.  
Meditation is a mindfulness practice that can strengthen the muscle of "presence". Some examples include sitting still on a meditation pillow and observing your thoughts, feeling your heartbeat and the temperature of your skin, or walking through the arboretum and intentionally listening to nature.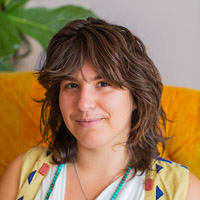 Dancer Heebner (she/them)
Lead Coordinator and Meditation Guide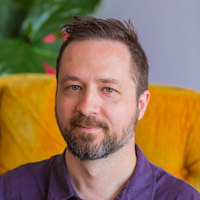 Jared Featherstone (he/him)
Meditation Guide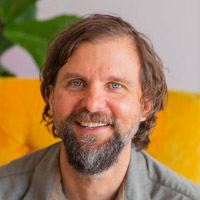 Mark Gabriele (he/him)
Meditation Guide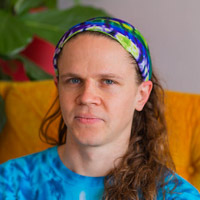 Christopher "CB" Brantley (he/him)
In-space Volunteer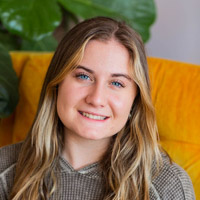 Jackie Ebert (she/her)
In-space Volunteer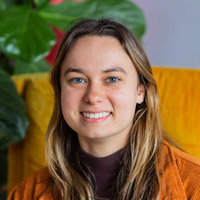 Aurora Phlegar (she/her)
In-space Volunteer