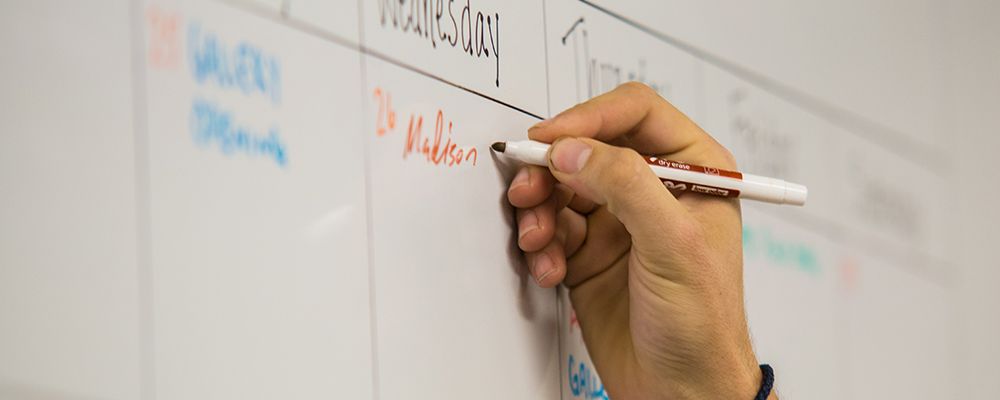 Event Scheduling
The Union Scheduling Office welcomes the opportunity to work with recognized student organizations and staff to plan events using the facilities at the Union. This page will provide you with the resources you need to plan your event with us, from idea to execution.
Making a Reservation
For JMU staff and recognized student organizations, all reservations begin in the Virtual Event Management Software (EMS). You can log in with your MyMadison credentials.
Faculty and staff have access and anyone can browse for space, but student organizations must first become Student Event Planner certified in order to reserve space.
Student Event Planner Certification
Student organizations wishing to reserve event space must have a certified student event planner within their org to use the EMS software. Visit the Student Event Planner Certification website to view the training and complete the test for certification. Once your representative receives confirmation from our office, they'll be able to use their eID to login and reserve space.
Reservable Spaces
We manage all indoor and outdoor event spaces throughout the Commons and the Union. This includes everything from advertising spaces, meeting rooms, the Union Ballroom, and Grafton-Stovall Theatre. For a complete list of spaces with photos, set-up types, capacities and capabilities, check out our Reservable Spaces page.
Scheduling Timeline
Because of the large number of events that are scheduled annually at JMU, we sort these into four categories, each with their own priority and set of deadlines:
Major
Pre-select
Select
Routine
Want to learn more about each type and what this timeline would look like for your events? Check out the Event Scheduling Timeline under the Dates & Timelines tab.
Forms and Policies
Once you've made your reservation, you'll need to check the Event Management website for additional forms and policies. For a complete list of policies and planning timelines for the various event types held within the Union, check out the Scheduling Processes page.
After you've made your reservation, you may also need to submit a JMU Event Approval Form and gather the appropriate signatures for your event. You can find a list of contacts on the Scheduler List page and the JMU event approval form under online forms.
Contact Us
Questions about reserving spaces in the Union or Event Management policy? E-mail the Union Scheduling office