Stop The Spread: Orientation and Education/Training
July 9, 2020
A variety of educational resources and trainings designed to keep the JMU community safe are planned for students. These trainings, developed by a team including members from Student Affairs, the UHC, Talent Development and Communications, include online opportunities for learning that students can access prior to campus reopening, in-person education that will be peer-delivered during orientation and an ongoing marketing campaign reminding the JMU community to practice behaviors that ensure our safety as much as possible and mitigate the spread of COVID-19.
Currently available training online includes:
Mask Usage: This training video addresses the appropriate use of masks, with content
informed by the Centers for Disease Control (CDC). Also available is a handout that can
be posted in residence halls and other campus buildings.
Anti-stigma Training: This eLearning module focuses on avoiding stigma associated
with COVID-19, with content informed by the World Health Organization (WHO), UNICEF
and the International Federation of Red Cross and Red Crescent Societies (IFRC). Also
available is a handout that can be distributed or posted.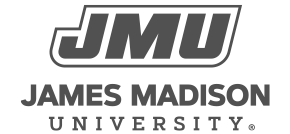 800 South Main Street
Harrisonburg, VA 22807
Contact Us