Stop The Spread: Establishment of a Testing Strategy
July 9, 2020
The JMU University Health Center developed the following testing strategy, based on our current capabilities:
Students
Any student meeting CDC and/or VDH criteria for SARS-CoV-2 testing will have a specimen collected at the UHC. This specimen will be sent to our reference lab (LabCorp) for processing.
Faculty and Staff
The Health Center has added an Occupational Health Nurse position to allow specimen collection for SARS-CoV-2 from faculty and staff through the UHC. These specimens will be sent to the reference lab (LabCorp), which will be responsible for billing insurance for these tests.
In-House Testing
The UHC continues to work with Procurement to secure the ability to provide some in-house diagnostic tests for SARS-CoV-2. We anticipate this capability at some point in the fall, but due to production limitations and high demand, we also expect some constraints. We have ordered SARS-CoV-2 antigen testing capability from Quidel and have ordered rapid PCR capability from Cepheid. In addition, the UHC has developed a testing algorithm depending on the availability of these tests, as outlined in Appendix A.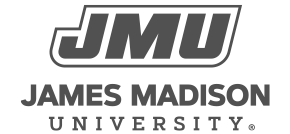 800 South Main Street
Harrisonburg, VA 22807
Contact Us