September 17, 2020
Need to Study on Campus?
Find Your (

Safe and Socially Distanced

) Study Space!
These spaces have been specifically configured so you can use them to study between classes when you are on campus.
Always Ready 
Festival 
Carrier Library 
Memorial Hall Computer Lab, open 7:30 a.m. - 8 p.m. (Room 7215) 
Memorial Hall ETMC (Room 7260)
Memorial Hall Reading Center, open 7:30 a.m. - 8 p.m. (Room 7205)
Memorial Hall Individual Study Spaces, open 7:30 a.m. - 8 p.m. (on hallways 3100, 3200 and 3300)
Memorial Hall Study Hall, open 7:30 a.m. - 8 p.m. (Outside The Bistro)
Rose Library 24-hour Study Space
Student Success Bistro (Second Floor)
Student Success Center Floors 1-5 Public Spaces
Student Success Center Outside (Second Floor Terrace, Mason Street and Grace Street sides)
The Union Floors 1-5 Public Spaces (including TDU) 
The Union Outside (Warren and Taylor Patios)
Your Residence Hall
 These aren't always quiet study places, so ear buds are highly recommended.
Check websites for building hours!
Sometimes Available
Classrooms
Dining facilities
Updated 9/9/20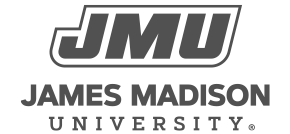 800 South Main Street
Harrisonburg, VA 22807
Contact Us