VCCS - JMU Course Equivalents
November 13, 2019
(Effective for the 2019-2020 academic year)
Current Students*:  Current JMU students wishing to transfer General Education credits back to JMU from the Virginia Community College System, please note that certain restrictions apply. JMU practices a liberal policy regarding transferring courses upon entering the university; however, once students begin working toward an undergraduate degree at JMU, they are expected to fulfill remaining General Education requirements with courses specifically designed for our curriculum by JMU faculty. Therefore, a separate list of General Education courses which are acceptable for transfer credit is provided for current students who are unable to complete a Gen Ed requirement at JMU. The following link provides acceptable VCCS General Education equivalents if you are a current JMU student.

*Current student is defined as any student who is currently enrolled OR has ever completed undergraduate course work at JMU.
Current students* wishing to take VCCS courses must submit a permission form and obtain approval from the Office of the Registrar prior to taking the course.
Prospective students who are interested in a particular major are encouraged to refer to the appropriate section of the JMU Undergraduate Catalog for course selection. 
Italicized courses may be be used to satisfy general education requirements. 
A comma between VCCS course numbers indicates JMU credit will be awarded for either or both semesters. 
The word "and" between VCCS course numbers indicates JMU credit will be awarded only for completion of the VCCS sequence. 
The Applied Science degree does NOT waive General Education at JMU because it is considered a vocational degree. 
Topics courses are not automatically approved, but may be accepted for credit pending course description and syllabus review and approval by the applicable academic unit. 
Click on one of the below links for more information. These are .pdf files.
Office of the Registrar
Hours of Operation:
Mon - Fri 8 a.m. - 5 p.m.
Summer Hours of Operation:
Mon - Thur 8 a.m. - 5 p.m.
Fri 8 a.m. - 12 p.m.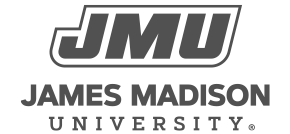 800 South Main Street
Harrisonburg, VA 22807
Contact Us