Regular Admission without a JMU-Approved Associate Degree
May 19, 2022
A student who has not earned an appropriate associate degree from a Virginia community college will be evaluated for admission on an individual basis. Admission to JMU is not guaranteed. 
If you are considering applying to JMU, you should have completed or be in the process of completing at least 24 credit hours after high school graduation and be in good academic standing. Competitive students will have a well-rounded program of study with college level courses in English, laboratory science, mathematics and social science, and a cumulative GPA of around 3.0 ("B" grade average with mostly "A" and "B" grades).
Although the Guaranteed Admission Agreement (GAA) and associate degree route is usually the best pathway into JMU, some students do enter the university without it.   You should plan your community college courses carefully using the VCCS/RBC Course Equivalents for JMU's General Education Program grid and the JMU Major Guides for Virginia Community Colleges to maximize the transferability of course credits to JMU. 
University Advising
Roop Hall
MSC 1024
60 Bluestone Drive
Room 200
Harrisonburg, Virginia 22807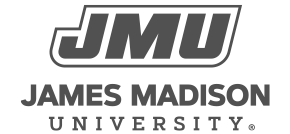 800 South Main Street
Harrisonburg, VA 22807
Contact Us