September 6, 2019
Court Reservations
Court reservations for racquetball and squash can be made in one of three ways:
Online at URECregister.jmu.edu
By phone at (540) 568-8722
In person at the UREC Equipment Center
Reservation Policies:
Reservations can be made up to 24 hours in advance.
Reservations are made in 30-minute intervals with a one-hour maximum per court per JACard.
There is no fee for JAC/URAC holders to reserve a court for open recreation.
Courts are available on a first-come first-serve basis for walk-ins.
Wallyball cannot be scheduled on Court 1 because of Squash, or Courts 4 and 8 because the glass wall prohibits the net to be set up properly.
Those reserving by phone must check in at the Equipment Center when they arrive to receive their court assignment.
A grace period of 15 minutes is built into all reservations. If the reserving party fails to show within the grace period, the court becomes available again.
Please leave the court promptly at the conclusion of your reservation time!
Participants can check-out any equipment needed to play at the UREC Equipment Center.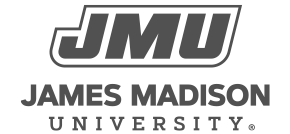 800 South Main Street
Harrisonburg, VA 22807
Contact Us