Our goals are to provide a competitive atmosphere to compliment the academic experience at JMU, learn the game of water polo, build on our skills, and have a great time with our great teammates. There are typically about 25 women on the team.

We compete in the CWPA Atlantic Conference. We practice both semesters, all semester long. We typically have 2 off-season tournaments in the fall, and 5 tournaments in the spring. Our season is in the spring semester, and the tournaments are typically from Friday night to Sunday afternoon.

There are no try-outs; we want to get as many players as possible! We understand most people have never played water polo before, and we are more than willing to teach new players how to play water polo. We also have new players on the JMU team every year who have played water polo before, and our team is a great place to use and improve the skills they already have. The only requirements to be on the team are to pay dues. In addition, to qualify to play in tournaments, players must attend a minimum of 75% of the practices. Our dues pay for everything - transportation to tournaments, tournament fees, hotels rooms, etc. The dues are typically about $80 in the fall and $40 in the spring. The only thing our dues do not pay for is food while we are away on tournaments and for a water polo suit (which is 100% optional).

We practice at UREC on Sunday (4-6 pm), Monday (9-10 pm), Tuesday (7-9 pm), and Wednesday (7-9 pm).

Did you know that your donation can directly support Women's Club Water Polo by designating your gift directly to the team? Donate online. 
Contact Email: mountacm@dukes.jmu.edu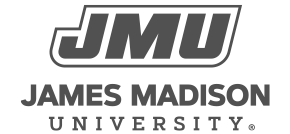 800 South Main Street
Harrisonburg, VA 22807
Contact Us