Club Gymnastics is dedicated to providing a fun and encouraging atmosphere for anyone with an interest in gymnastics. We are open to all JMU students (men and women) in good academic standing and do not have tryouts. Our members come from a wide variety of skills levels; some have competed USAG Level 9 or 10 and some have never done gymnastics before. We have both competitive and non-competitive members.

Members must attend all fundraisers and obtain four community service points per semester. Members are also required to attend one practice per week, as well as occasional general body meetings and club events. We practice Sunday/Tuesday/Thursday from 7:00-9:00pm and Monday/Wednesday from 9:00-11:00pm in Godwin 106 (gymnastics room). Dues are $160 for the year and $100 for a semester.

We are a member of the National Association for Intercollegiate Gymnastics Clubs (NAIGC). We usually compete in about 4 or 5 meets throughout the year. Some of the places where we have competed include Virginia Tech, Maryland, and UNC. We also host our own meet, which takes place every February in the Godwin Main Gym. Our final meet of the year is NAIGC Nationals, a 2 day competition in April that attracts over 60 teams. NWe are known for being one of the top clubs in the NAIGC, with the women's team placing second at Nationals in the '12-'13 season, and the men placing 3rd in the '08-'09 season. Also, we won JMU Sports Club of the Year during the '12-'13 year. 

Congrats to the Gymnastics Club: 2014 and 2015 NAIGC Women's Competitive Division National Champions!

Did you know that your donation can directly support Club Gymnastics by designating your gift directly to the team? Donate online. 
Website: https://jmuclubgymnastics.weebly.com/
Contact Email: hoernkcn@dukes.jmu.edu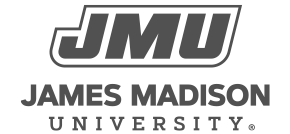 800 South Main Street
Harrisonburg, VA 22807
Contact Us