Our mission is to bring the sport of fencing to any student who is interested in learning in a fun, exciting, and coed athletic atmosphere.  Although fencing tournaments are generally individual events, JMU Fencing participates in numerous collegiate, team competitions.  The activities of the club are not restricted to the gym. As a non-profit organization, we conduct fundraisers, participate in community service events, and host frequent social events.

JMU Fencing is an active member of the Southern Atlantic Conference, which hosts two main collegiate tournaments a year, with participating colleges from across the East Coast. The club annual competes in the Virginia Cup which is held amongst the Virginia schools every year. Both collegiate tournaments are team competitions, where we send a team of each gender for each blade. Additionally, are club is registered as a United States Fencing Association (USFA) club. We participate heavily in USFA tournaments, specifically within the Virginia Division.  Fencing is year round sport, which renews annually every summer.   

As part of this club's mission to bring the sport of fencing to the JMU community, there are no tryouts. We offer a teaching program for inexperienced beginners, practices for casual fencing, and training for competitive fencing.  There is a $75 membership fee that helps to cover equipment costs, tournament fees, space use, and necessary expenses.

Practice for competitive fencers is from 8:30-10:00pm Monday and Thursday and 7:00-10:00pm Tuesday and Wednesday. Beginner practices are held from 7:00-8:30pm on Monday and Thursday.  

Did you know that your donation can directly support Club Fencing by designating your gift directly to the team? Donate online.
Website: https://www.jmu.edu/recreation/sport-clubs/clubs/fencing.shtml
Contact Email: delorikr@dukes.jmu.edu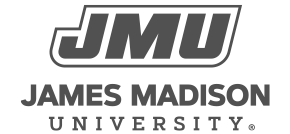 800 South Main Street
Harrisonburg, VA 22807
Contact Us