Go Hard or Go Home! We have fun but at the same time we play some very serious baseball with our ultimate goal of winning the Club Baseball College World Series. Our mission is to not only win every game we play, but to build character as a team to be role models for younger generations.

Our club is 25-27 players. We elect a player-coach to manage all on-field decisions.

Our conference is the Mid Atlantic Conference North (MAC North). Our Fall season begins the second week of classes and goes till about the second week of November. We will play 15-20 games in that time period. For the Spring we play 6 conference series, which consist of 2 doubleheaders and 1 9 inning game. Any open weekends we play non conference games. Our goal is win our conference and win the regional tournament to go to the National Club Baseball World Series. The season lasts from the beginning of February till sometime in May.

There are try-outs for Club Baseball. We hold them the second weekend of the fall semester at Long Mauck Stadium, located on the JMU campus. In the Spring, there are addition tryout held during the first few weeks of the semester. Players are expected to wear baseball pants or sweat pants and bring their own equipment. All members of the club must be a full-time student taking at least 12 credits and maintain a 2.0 cumulative GPA.

Typically our dues are about $100 in the Fall and $100-$125 in the Spring. When we travel we get 6 or 7 rooms, which cost around $450 dollars for one night (this is included in dues).

Our practice schedule is Monday-Friday 4-6PM at Long Mauck Field on campus. Additional hitting nights at the Ol' Apple in Bridgewater, VA.

Did you know that your donation can directly support Club Baseball by designating your gift directly to the team? Donate online. 
Contact Email: cunninjs@dukes.jmu.edu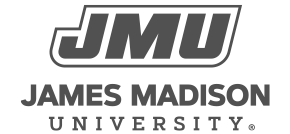 800 South Main Street
Harrisonburg, VA 22807
Contact Us