June 26, 2019
Get involved with team and individual sports, educational programs and special events for all skill levels. Our staff is committed to fostering teamwork, sportsmanship and leadership in a clean, safe, and social setting!
Programming Hours: 3:00 - 4:45pm
540-568-8786, urec-intramurals@jmu.edu
UREC also offers several Intramural Sports educational programs each semester. Learn about these program and register now! Please direct registration issues or questions to the UREC Welcome Center (stop by or call 540-568-8734).


LEAGUE AND EVENT REGISTRATION PERIODS:
Fall Sports Leagues
Registration Period: August 26 - September 8, 2019
Basketball, 3 v 3
Flag Football, 7 v 7
Floor Hockey, 6 v 6
Indoor Soccer Tournament, 7 v 7
Kickball, 8 v 8
Outdoor Soccer, 9 v 9
Sand Volleyball, 4 v 4
Ultimate Frisbee, 7 v 7

Winter Sports Leagues
Registration Period: TBD
Basketball, 5 v 5
Dodgeball, 6 v 6
Indoor Soccer, 7 v 7
Pool Volleyball, 4 v 4
Racquetball
Team Handball, 6 v 6

Winter Sports Tournaments
Registration Period: TBD

Spring Sports Leagues
Registration Period: TBD
Flag Football, 4 v 4
Outdoor Soccer, 9 v 9
Softball, 10 v 10
Street Hockey, 6 v 6
Ultimate Frisbee, 7 v 7
Volleyball, 6 v 6
Spring Sports Tournaments
Registration Period: TBD
3-Point Contest
Sand Volleyball Tournament, 4 v 4 (Tournament is on April 6, 2019)
Wheelchair Basketball Tournament, 4 v 4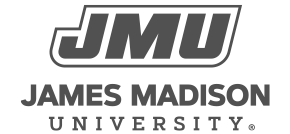 800 South Main Street
Harrisonburg, VA 22807
Contact Us