University Recreation Facility Hours & Access Policies

July 17, 2019
Hours of Operation

Hours vary during holidays, breaks and summer, and are subject to change due to inclement weather or JMU schedule changes!
General Access Policies
Use of University Recreation facilities (including the main UREC building, University Park, and all satellite facilities) and related programs is intended for the students, faculty, and staff of the JMU community. UREC and University Park are controlled access facilities.
Authorized users with full privileges include any full-time undergraduate or graduate student and full-time employees of the JMU community. Please view our memberships to learn more.
Students enrolled in less than seven credit hours (or graduate students with fewer than six credits) may use the facility and related programs by paying a prorated fee. 1 - 3 credit hours is a $100 user fee per semester and 4 - 6 credit hours is a $50 user fee per semester. Part-time (wage), temporary contract employees and affiliates will enjoy full individual member privileges (during all UREC operational hours) and immediate family privileges (during designated family hours only).
Only authorized users, guests of authorized users, and approved groups are allowed entry. Authorized users must have a JACard to both enter and exit UREC. If you do not have your JACard, you may enter two times per semester by using a courtesy visit. To use your courtesy visit, you MUST know your PeopleSoft number. Due to safety and security issues, we will not make exceptions to this policy. False representation of identification will result in immediate confiscation of provided identification. All participants who have entered through the Welcome Center should exit through the turnstiles.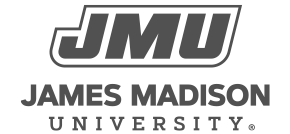 800 South Main Street
Harrisonburg, VA 22807
Contact Us