March 13, 2019
UREC personal training services provide you with the opportunity to work individually with a personal trainer to attain your personal fitness goals. 
Personal Training Programs
Total Package
Includes a health screening, consultation, fitness assessment, and two one-on-one training sessions. Please note that this is the only package that first-time personal training participants may purchase. Cost: $50
Single Session  
1 Single Session for students or faculty/staff: $30
3 Sessions: $70
6 Sessions: $130
9 Sessions: $180
12 Sessions: $220
Register Now!
Download and complete the health history questionnaire and the participant contact and availability form. 
Turn both forms in to the Wellness Center. The fee (non-refundable) for your personal training service should be paid at URECregister.jmu.edu using a credit card. If you wish to pay using FLEX, please contact the Coordinator of Fitness Programs or the Assistant Director for Fitness and Wellness. 
You will be contacted within 3-5 business days of submitting your paperwork. 
Questions? Contact the Coordinator of Fitness Programs.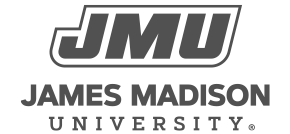 800 South Main Street
Harrisonburg, VA 22807
Contact Us