May 23, 2019
Private Swim Lessons - Registration opens August 23, 2019
UREC offers private lessons for ages 3 through adulthood. Private lessons are for those seeking one-on-one swimming instruction in the UREC pool. Private lessons are a half hour per session, and will focus on the goals of the participant. The lessons take place during family hours at UREC. 
Once you have purchased the package of your choice, an instructor will contact you within 48 hours to set up dates and times.
Group Swim Lessons - Registration opens August 23, 2019
UREC offers Group Swim Lessons in the Fall and Spring Semesters during family hours at UREC. Swim Lessons are five-class series on Saturday mornings. Classes are led by certified student employees!
Parent-Child: Ages 6 months to 3 years old. Parent is in the water with the child and the focus is comfort level and water adjustment.
Preschool: Ages 4 to 5 years old. Focus is on water adjustment and beginning skills.
Youth: Ages 6 years to 9 years old. Focus is an introduction to skills and fundamentals. Note there are two levels for this age group!
Parking information: P Lot, F, Lot, C9 Lot, or Convo A, B, D, and E Lots (with the exception of those signed as reserved for Basketball parking). See aerial map for details. Contact Parking Services with questions!
Questions? Contact the Assistant Director for Aquatics and Safety.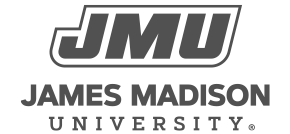 800 South Main Street
Harrisonburg, VA 22807
Contact Us