UREC's TEAM (Team Empowerment with Adventure for Madison) Challenge Course is a custom group adventure teambuilding program. Programs are designed to encourage learning related to communication, leadership, trust, community-building and other custom outcomes. 
Teamwork (as defined by dictionary.com) noun: cooperative or coordinated effort on the part of a group of persons acting together as a team or in the interests of a common cause.
Experience the Challenge
UREC facilitates all group programs on this course. Click to view our TEAM Challenge Course Menu!
Begin the process by filling out a Request Form. 
The TEAM Challenge Course is located adjacent to University Park and Neff Avenue. Large parking lots are available if you arrive by way of Devon Lane (1090 Devon Ln) and accessible parking spaces are available off of Neff Avenue.
Cost (Subject to Change  - Please Call for Pricing)
Listed price is per participant. All groups will be charged for a minimum of 8 participants.
Type of Group             Half Day(2-4 hours)             Full Day(5-8)
JMU Student                          $10*                              $15*
JMU Faculty/Staff                  $15                                $25
Non-JMU Non-Profit         Starts at $20**                  Starts at $30**
Non-JMU Corporate          Starts at $30**                  Starts at $40**
or Private
*Approved student organizations, academic classes, and student government can apply for a TEAM Challenge Course GRANT to get your program fees covered. See "funding options" on the Request Form. Once grant funding has reached its end, student groups will be notified and charged accordingly.

**Prices will be determined based on group size, group needs, and staffing needs.
Forms and Downloads
Questions can be directed to urec-team@jmu.edu! Thanks!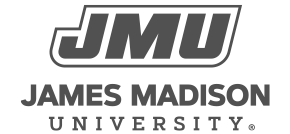 800 South Main Street
Harrisonburg, VA 22807
Contact Us