Adventure and Challenge Course
May 20, 2019
Ready for an adventure? UREC Adventure includes activities and instruction within the UREC walls and outside in the surrounding forests and rivers. Most of our programs are for those with little to no experience in that activity - so come try something new!
Click on the links below to learn more about what UREC has to offer. 
Visit urecregister.jmu.edu to view all the programs offered, including the ones listed below!
Climbing Wall Programs (Includes Learn to Climb, Belay & Climb, Lead Climbing and more!)
Cycling Programs (Includes 2 Wheels & 2 Scoops and Bike Safety!)
Mountain Sports (Includes Hiking, Backpacking, Trail Running and more!)
Paddle (Water) Sports (Includes Canoeing and White Water Kayaking!)
Winter Sports (Includes Ski Spree, Cross Country Skiing and more!)
Would you like to stay up-to-date with all things Adventure? Join our mailing list!
If you don't see a program you are looking for, it will be because registration is not currently open for that program. Please direct registration issues or questions to the UREC Welcome Center (stop by or call 540-568-8734).  

Learn more about UREC Adventure at the UREC Climbing Wall or contact the Assistant Director for Adventure and TEAM Programs or call the Adventure Center at (540) 568-8880.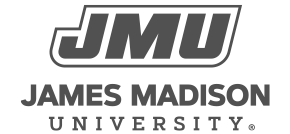 800 South Main Street
Harrisonburg, VA 22807
Contact Us