Eric Nickel: Director of University Recreation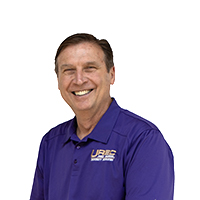 540-568-8702
UREC 261
Eric Nickel has been a member of the UREC team since April 1995, about 16 months before UREC opened. He serves as the first Director of University Recreation at JMU. He is responsible for providing vision and leadership to the department as well as managing the human, financial and physical resources of UREC.
Eric earned his undergraduate degree in Business Management at SUNY Plattsburgh and his masters' degree in Sport Management at The Ohio State University. Before coming to JMU, Eric was the Director of University Recreation at Ferris State University in Michigan (7 years), the Assistant Director of Campus Recreation at UNC Greensboro (3 years), and a Graduate Assistant in the Department of Intramural-Recreational Sports at The Ohio State University.
Eric is a life member of NIRSA (Leaders in Collegiate Recreation) and he served two terms on their Board of Directors. He has also served as President of the NIRSA Foundation, as well as President of the NIRSA Services Corporation, after serving three years respectively on each organization's Board of Directors. He also completed a three year term on the faculty of The NIRSA School of Recreational Sports Management, and served as chairman his last year. He has received a number of awards in his career including three National Service Awards for NIRSA, the NIRSA Region II Award of Merit, and the Outstanding Professional Award from the School of Kinesiology and Recreation Studies at JMU. Eric was recognized in 2009 with the JMU 'Altogether One' Award and has a brick bearing his name on the University Commons. He was named as a Legacy Contributor to NIRSA in 2012.
Eric was raised on Long Island in Kings Park, New York. He and his wife Jacki have three sons (Ryan, Kyle, and Tyler). His hobbies include bike riding, basketball, and following his sons' sports and other activities. Eric enjoys playing basketball with the JMU faculty/staff group and his favorite thing about UREC is the passion and energy that the student and professional staff bring to work every day.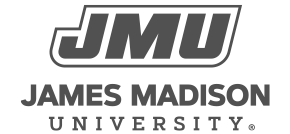 800 South Main Street
Harrisonburg, VA 22807
Contact Us