Andrew Mauk: Maintenance Technician
UREC 149
(540) 568-8719
Andrew Mauk joined Team UREC in 2019 as a Maintenance Technician.  He is responsible for the daily maintenance of UREC.  Previously he worked for JMU in the Facility Maintenance - Utilities department as a 2nd shift Maintenance Technician.
Andrew attended Garrett College as part of their Adventure Sports Program; where he focused on the rock climbing curriculum.  He also took a NOLS (National Outdoor Leadership School) semester in the Southwest.  Which involved multi-week backpacking in the Gila Wilderness and Galiuro Wilderness, white water canoeing down the Rio Grande, rock climbing in Cochise Stronghold, and caving in southern New Mexico.
In his personal time, Andrew likes to work on the endless remodel that is his house, and spend time with his wife and son.  When weather and time allow, he tries to get out and telemark ski, rock climb, and camp depending on the weather.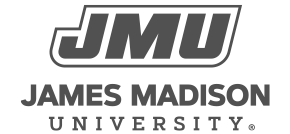 800 South Main Street
Harrisonburg, VA 22807
Contact Us