Jennifer Dunford: Graduate Assistant, Marketing and Social Media
540-568-8703
UREC 251
Jenny is the Graduate Assistant for Marketing and Social Media. She is currently a second year student in the Sport and Recreation Leadership master's program with a concentration in Sport and Recreation.
She received her B.S. in Exercise, Sport and Health Education with a concentration in Physical and Health Education from Radford University in December 2018. After graduation, Jenny was a participant in the Disney College Program working as a slide operator at Blizzard Beach.
She is a certified PK-12 Physical and Health Education teacher whose passion is helping people find at least one activity that keeps them physically active for a lifetime. In her free time, she loves being outdoors, traveling, and attending sporting events.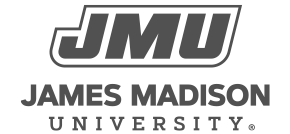 800 South Main Street
Harrisonburg, VA 22807
Contact Us