Ana Mae Morrow: Graduate Assistant, Safety
540-568-8724
UREC 251
Ana Mae is a second year graduate student receiving her masters in Sport and Recreation Leadership with a Campus Recreation concentration.  She received her bachelor of science in Psychology from James Madison University in 2018.  
During her undergraduate years, Ana Mae was very involved with UREC's adventure program and began expanding her interest into campus recreation during her senior year.  After graduation, she received her NOLS Wilderness EMT certification and worked as the wilderness director for the YMCA Camp Chingachgook in the New York Andirondacks. 
In her free time, you can catch Ana Mae zooming around on her bike, hiking the mountains surrounding Harrisonburg or watching her favorite hockey team, the Washington Capitals.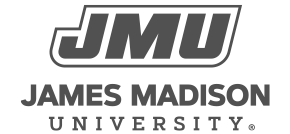 800 South Main Street
Harrisonburg, VA 22807
Contact Us