Erin McMahon: Interim Coordinator for Reservations and Events
540-568-8718
UREC 103
Erin McMahon (she, her, hers) joined UREC as the Interim Coordinator of Reservations and Events in 2021.
Erin graduated with a Master of Science in Sport and Recreation Leadership with a concentration in Campus Recreation from James Madison University in 2021. While completing her masters, Erin worked at UREC as the Graduate Assistant of Reservations and Events Operations (2019-2020) and the Graduate Assistant of Aquatics (2020-2021). In the summer of 2020, Erin worked as a Facilities Intern for CENTERS, LLC at the Marshall University Recreation Center.
Before coming to JMU, Erin graduated with a Bachelor of Science in Exercise, Sport, and Health Education with a concentration in Sport Administration from Radford University in 2019. While completing her undergrad studies, Erin ran track and field on Radford's varsity team and worked at the Student Recreation and Wellness Center as a Fitness Specialist, Marketing Assistant, and Graphic Designer. In the summer of 2017, Erin worked as a marketing intern in Virginia Tech's Rec Sports department.
Erin grew up in Blacksburg, VA. In her free time she enjoys traveling, staying active, and spending time with her family, friends, and her rescue cats named Roy and Goose. Erin's favorite aspect about UREC is the welcoming, energetic, and supportive atmosphere that the student staff and professional staff create.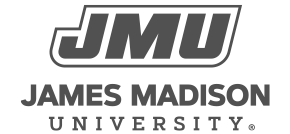 800 South Main Street
Harrisonburg, VA 22807
Contact Us