Zoe Schrader: Coordinator of Group Exercise
540-568-8715
UREC 264
Zoe joined UREC as the Coordinator of Group Exercise in 2020. She is responsible for managing the Group Exercise and Small Group Training staff, and the Group Exercise and Small Group Training programming. 
She attended Seattle University where she earned a Bachelor of Science in Sport and Exercise Science. While at Seattle University, she worked as a Group Fitness Manager, Group Fitness Instructor and Personal Trainer. After graduating from Seattle University, she earned a Master of Science in Exercise Physiology from the University of Kentucky and worked as their Group Fitness Graduate Assistant.
Zoe is originally from Seattle, WA. When she's not working she enjoys hiking, climbing, camping and road trips. Her favorite thing about working at UREC is the opportunity to guide members to healthier, happier, and more functional lives through education, well-rounded and inclusive workouts, and the development of self-efficacy and internal motivation.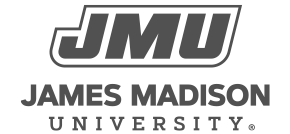 800 South Main Street
Harrisonburg, VA 22807
Contact Us