UREC Service and Sustainability
September 6, 2019
Community service and environmental stewardship are important to University Recreation.
Photos from Past Alternative Break Trips:
Spring Break Service Trip: Bahamas (Annual Trip - Celebrating 15 Years in 2018)
Join us as we venture out to New Providence Island in the Bahamas! You will receive training on facilitation of teambuilding activities, youth programs and fitness education. We will work with Uriah McPhee Primary School to provide activities and programs using portable equipment including ropes, hula hoops, throwables and anything else needed to provide the atmosphere of fun. The focus is to provide life skills such as communication and respect through activities while having as much fun as possible. You will interact with children, teachers and parents and have the opportunity to experience the real Bahamas! Total Cost: Estimated trip fees are $850-$1000. This includes training, lodging, ground transportation, flight and some meals. This trip cost is based on the amount of fundraising the group chooses to do. 
Spring Break Service Trip: Gila Wilderness (March 2011)
UREC's Adventure Program led a hike through the magnificent Gila Wilderness in southern New Mexico and then built a footbridge out of 100% recycled material.
Thanksgiving Break Service Trip: Joshua Tree (November 2010)
UREC's Adventure Program led a trip to California to explore Joshua Tree National Park. During the trip, we participated in both climbing and service excursions. For lodging, we camped in the scenic park. The park has amazing camping with desert mountain views.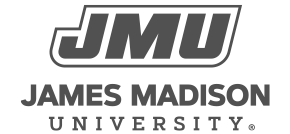 800 South Main Street
Harrisonburg, VA 22807
Contact Us