UREC Operations Supervisors
Undergraduate Operations Supervisors play a vital role in the operations of UREC and UPARK. They are directly responsible for the supervision of all UREC & UPARK activities, facilities, programs and student staff. These responsibilities include and are not limited to the execution of emergency procedures, administration of first aid & CPR skills, resolving/mediating conflicts, event management and acting as liaison between professional staff, student staff, and participants. Viable candidates must have strong leadership qualities and be able to work independently while applying critical thinking skills and making value based decision. This position requires 12-18 hours/ week and shifts during holidays and university breaks.
The photos below show our Operations Supervisor Alumni.
1996-97 Anitra Archer
John Denius
Tim Henriques
Tim Hines
Aaron Lawler
Jessica Plageman
Jeramy Spitzer
1997-98 Jeremy Barb
Jessica Brennan
James Dyson
Tim Henriques
Anne-Marie Jordan
Alesha Kaiser
Aaron Lawler
Tamer Moumen
1998-99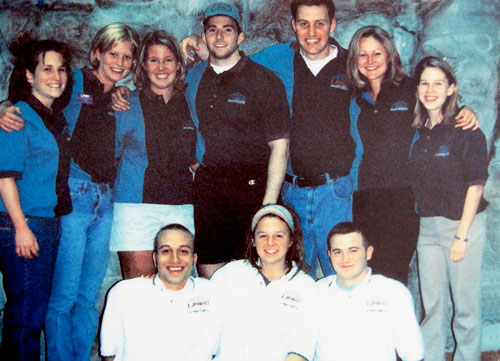 (front row- left to right)
Tamer Moumen
Gina Kaplan
Aaron Lawlor
(back row- left to right)
Kristen Dallhoff
Jennifer Tocks
Christie Hall
Tim Henriques
Mark Colombell
Amber Combs
Jessica Plagemen
1999-2000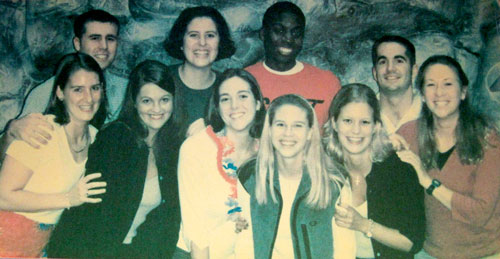 (front row- left to right)
Eve Drewery
Alicea Amburn
Lindsey Dixon
Jessica Plageman
Jen Tocks
Leigh Michel
(back row- left to right)
John Hill
Colleen Sorem
Dirron Allen
Tim Eades
2000-01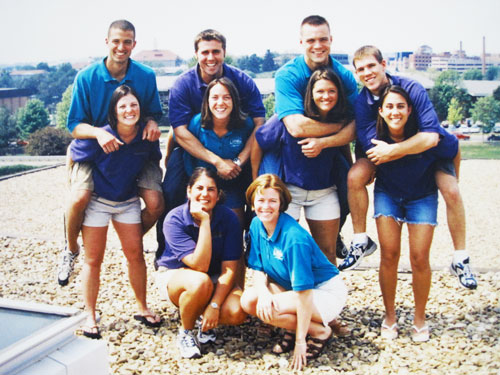 (front row- left to right)
Lauren Herzog
Megan Fries
(middle row- left to right)
Shelly Matikiewicz
Lindsey Dixon
Alicea Amburn
Jen Ordonio
(back row- left to right)
Dan Bono
John Hill
Ryan Clarke
Jonah Goobic
2001-02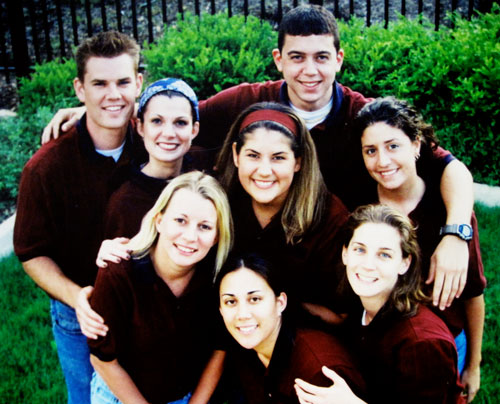 (front row- left to right)
Erin Bliss
Jen Ordonio
Colleen Stanley
(middle row- left to right)
Candace Larson
Lauren Herzog
Alli Todd
(back row- left to right)
Joe Burgett
Jeff Pye
2002-03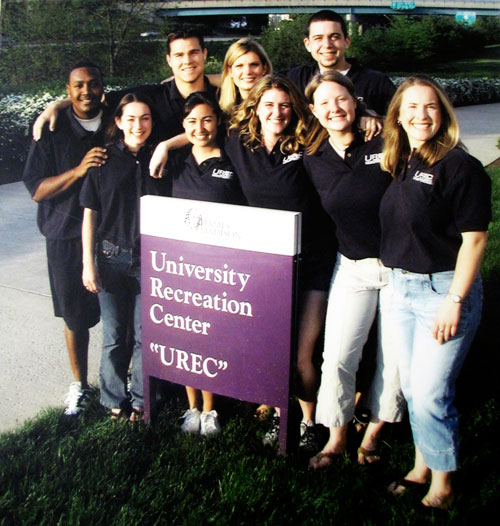 (front row- left to right)
Veronique Hodeau
Kara Kauflin
Lauren Henty
Heather Weigand
Allison Graham
(back row- left to right)
Carter Walton
Zach Blaine
Candace Larsen
Jeff Pye
2003-04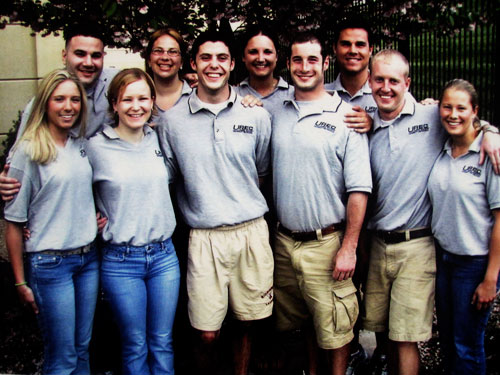 (front row- left to right)
Courtney Parmalee
Jenn Bowen
Chris Fiocchi
Pete Isaac
Jason Walsh
Sarah Noonan
(back row- left to right)
Eric Hersch
Katie Russo
Sarah Gigantino
Zach Blaine
2004-05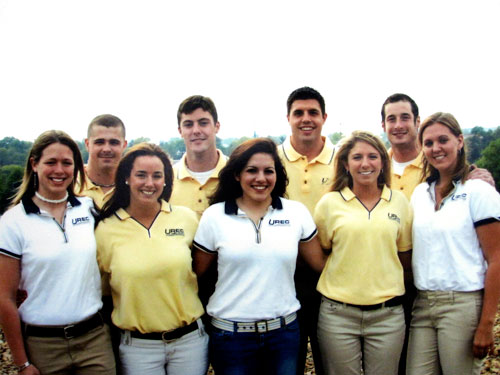 (front row- left to right)
Lindsey Ervin
Alexis Coppa
Alexis Hendrix
Courtney Parmlee
Lindsey Rinker
(back row- left to right)
Josh McNutt
Chris Fiocchi
Scott Arbogast
Pete Isaac
Cris Chafin
Morgan Goerke
2005-06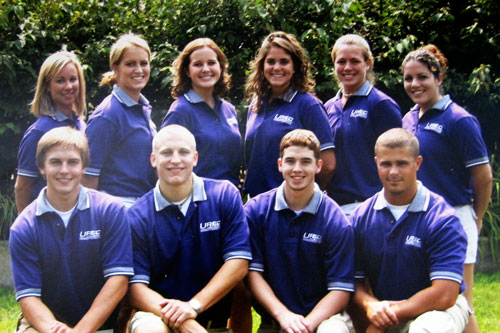 (front row- left to right)
Ken Martin
Jeremy Tipton
Reid Frye
Josh McNutt
(back row- left to right)
Morgan Goerke
Lauren Mottley
Heather Walsh
Meg Jacobs
Lindsey Ervin
Alexis Hendrix
2006-07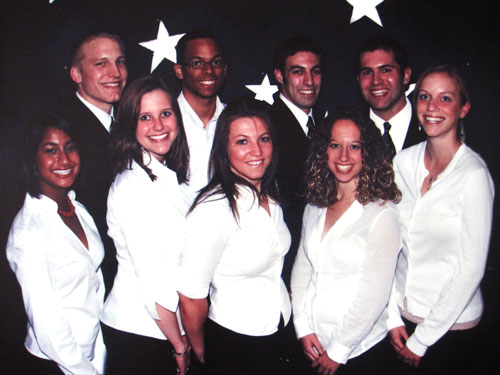 (front row- left to right)
Asha Fleming
Heather Walsh
Jessie Sisk
Lindsay Williams
Kate Loveless
(back row- left to right)
Jeremy Tipton
Brad Davis
Tom Carpenter
Bryan Zopp
2007-08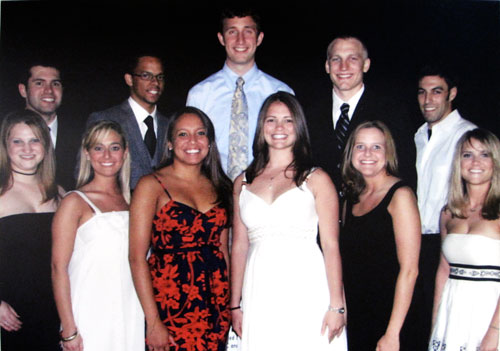 (front row- left to right)
Leigh Ann Johnson
Jenna Molinaro
Keala Mason
Ali Vanaman
Heather Walsh
Tessa Laidig
(back row- left to right)
Bryan Zopp
Brad Davis
Dan Quinn
Jeremy Tipton
Tom Carpenter
2008-09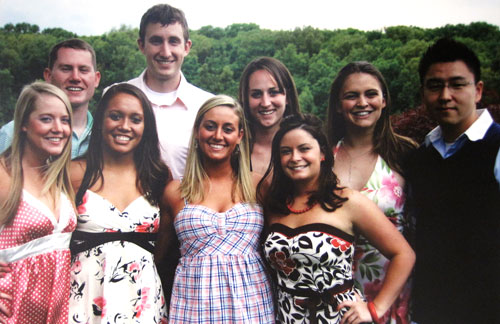 (front row- left to right)
Jess Valsechi
Keala Mason
Jenna Molinaro
Becky Milloy
(back row- left to right)
Alex Bailey
Dan Quinn
Fegan Hewitt
Ali Vanaman
Jae Kim
2009-10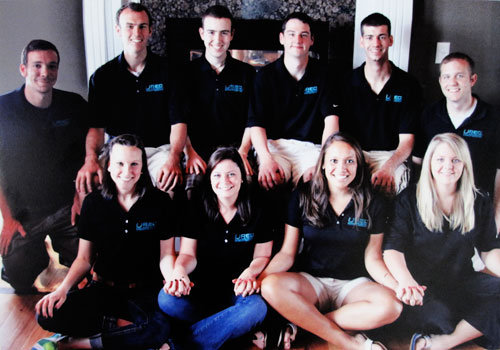 (front row- left to right)
Stephanie Smith
Becky Milloy
Keala Mason
Whitney Harper
(back row- left to right)
Matthew Sobczak
Zach Webber
Zephan Blaxberg
Aaron Lawrence
Ross Innocenti
Dan Belcher
2010-11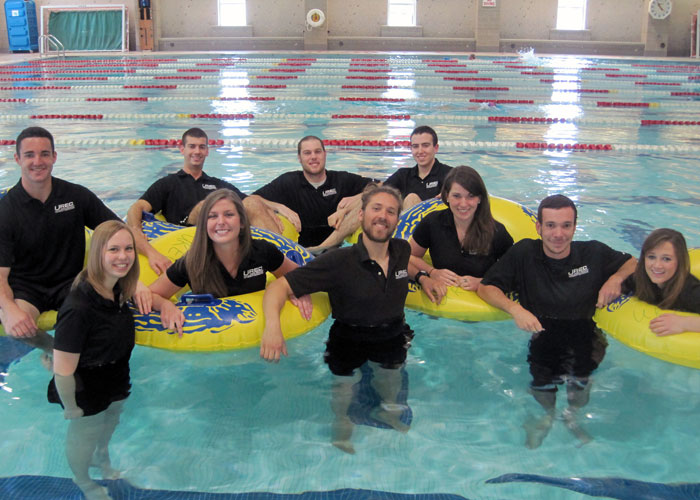 (front row- left to right)
Carly Turk
Rachel Myers
Peter Jackson
Amanda Turnbull
Matthew Sobczak
Taylor Walker
(back row-left to right)
Paul Sexton
Ross Innocenti
Anthony Demott
Zephan Blaxberg
2011-12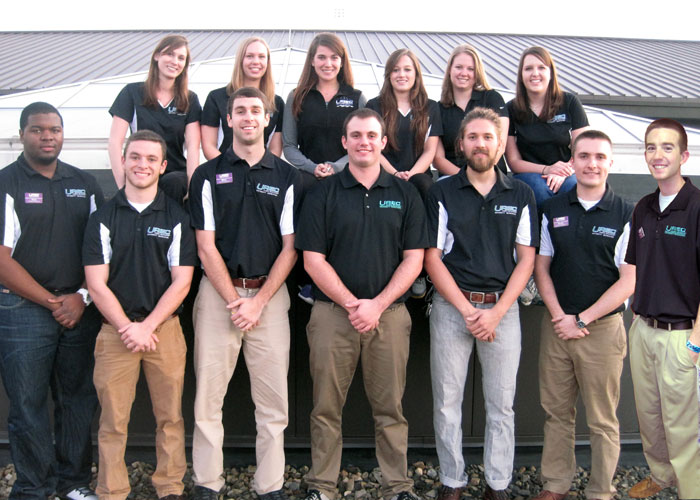 (front row- left to right)
Alex Jones
Ryan Berry
Mike Frank
Mitch Green
Peter Jackson
David Killeen
Steve Robertson
(back row- left to right)
Allison Outland
Carly Turk
Amanda Turnbull
Taylor Walker
Virginia Hoffman
Rebecca Nesbitt
2012-13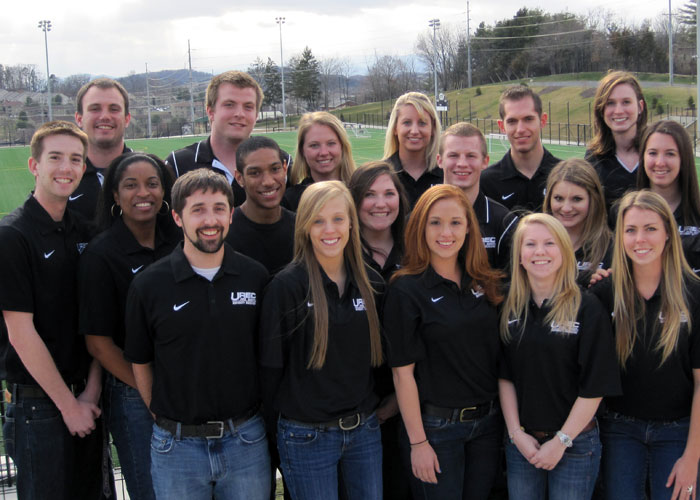 (front row)
Corey Brown
Erica Estes
Amanda Saccone
Emily Waffle
Amy Crutsinger
(middle row)
Steve Robertson
Shanell Dowling
Nick Ferguson
Marlee Dunbar
Mitchell Allen
Ashley Clark
Emma Ukleja
(back row)
Mitch Green
Dan Wright
Virginia Hoffman
Jessica Dombrowski
Josh Simons
Alison Outland
2013-14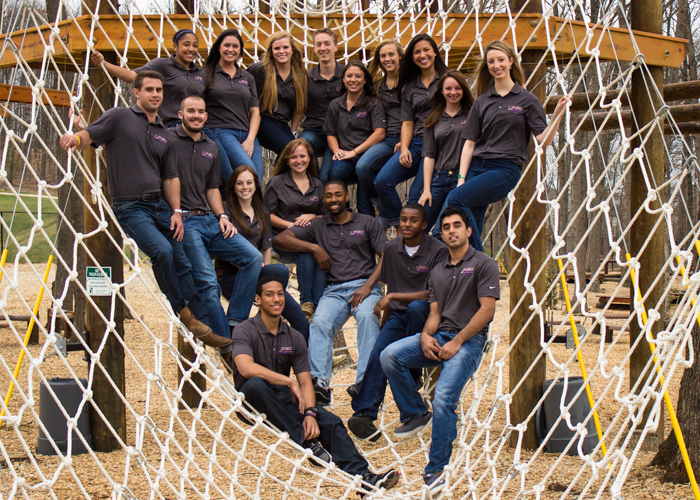 (front row)
Nick Ferguson
(middle row)
Scott Todd
Tucker Burch
Maura Gunning
Kandyce Hamilton
Jeffrey Wallace
Kyle Clarke
Haider Mukhtar
(back row)
Steph Goetz
Arianna Ahmadi
Amanda Stamper
Drake Cary
Stephanie Nielsen
Erica Estes
Christina Georgia
Mary Shelton
Meghan Melina
(not pictured)
Shanell Dowling
Ashley Clark
Josh Simons
Emma Betz
2014-15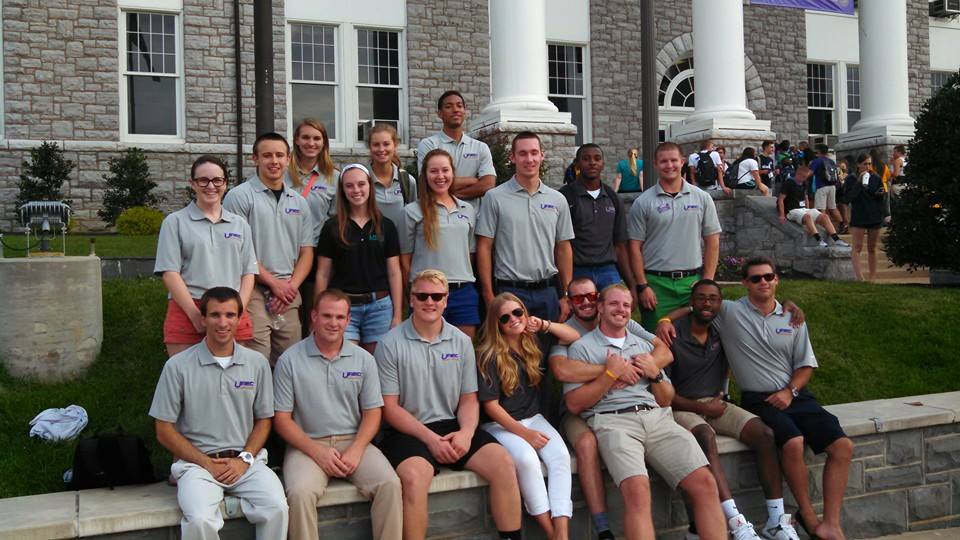 (front row- left to right)
Matt Fanghella
Parker Davis
John-Eric Bell
Amanda Stamper
Tucker Burch
Daniel Roquemore
Jeffrey Wallace
Scott Todd
(middle row- left to right)
Mary Gallaghar
Justen Silva
Maura Gunning
Hannah Whitesell
Eddie Feeney
Kyle Clarke
Aaron Humphreys
(back row- left to right
Ashley Reynolds
Jade Schailble
Nick Ferguson
2015-16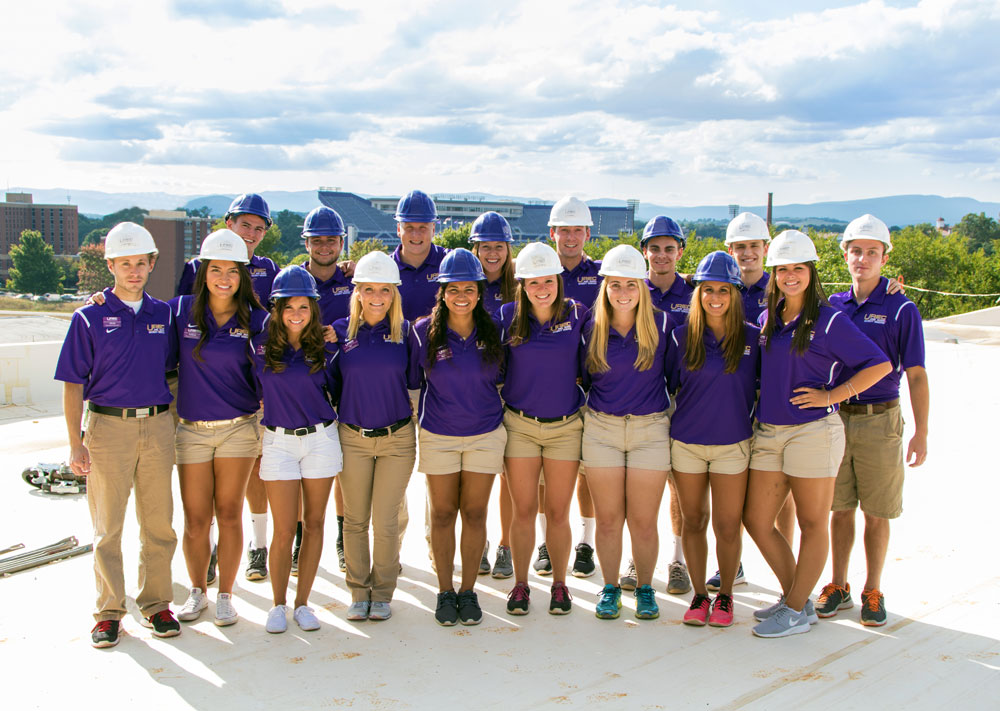 (back row - left to right)
Kevin Simpson
Michael Adams
John-Eric Bell
Hannah Whitesell
Eddie Feeny
Eric Trainor
Gabe Thoms
Evan Eaves
(front row - left to right)
Christopher Tulewetzke
Celena Georgia
Taylor Livesay
Bri Hermanson
Maria Camargo
Kelsey Flood
Alex Spiroff
Allison Notarantonio
Madison Lewis
(not pictured) Geoff Eckles
2016-17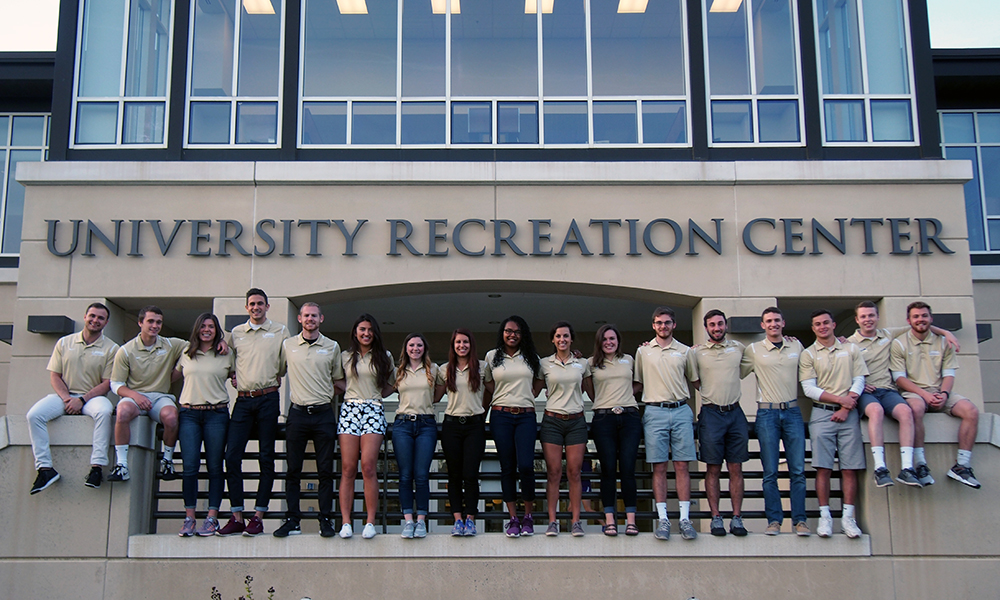 (left to right)
Michael Adams
Ryan Brownlow
Amy Ross
Sam Sireci
Alex Moyer
Celena Georgia
Colleen Dietrick
Allison Notarantonio
Emani Mines
Danyelle Fournier
Kelsey Flood
Eric Trainor
Aidan Martorana
Gabe Thoms
Michael Galford
Geoff Eckles
Jon Church
2017-18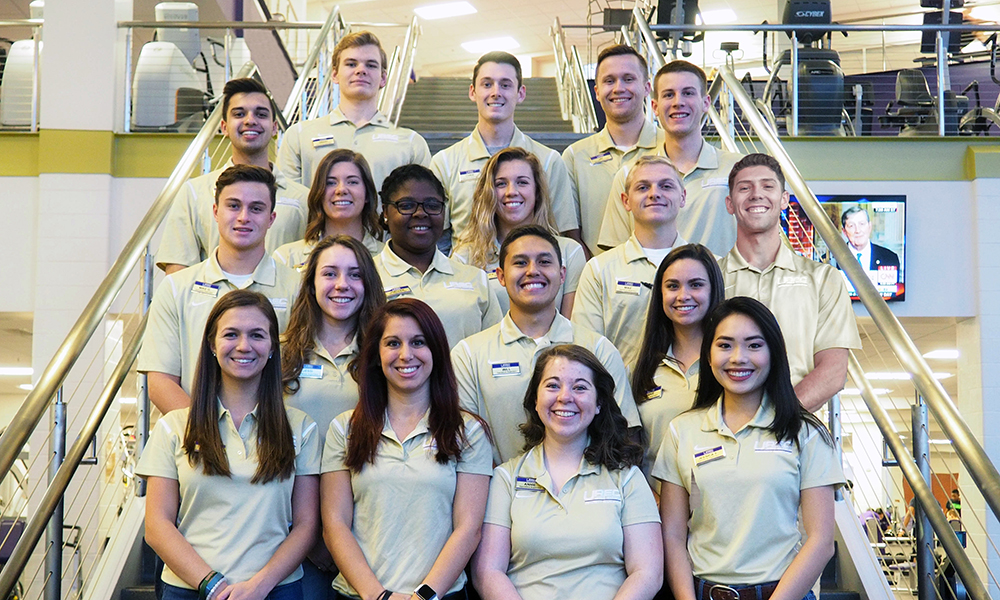 (front row - left to right)
Shannon Evans
Allison Notarantonia
Annie Feinroth
Jessica Tan
(second row - left to right)
Jessi Wood
Will Furlow
Annie Hunger
(third row - left to right)
Austin Noel 
Joellen Ceide
Michael Miller
Dean Hildner
(fourth row - left to right)
Amy Ross
Jacqueline Gsell
Derek Hess
(fifth row - left to right)
KC Karna
Grant Jarrell
Chris Feeney
Jay Soderstrum
2018-19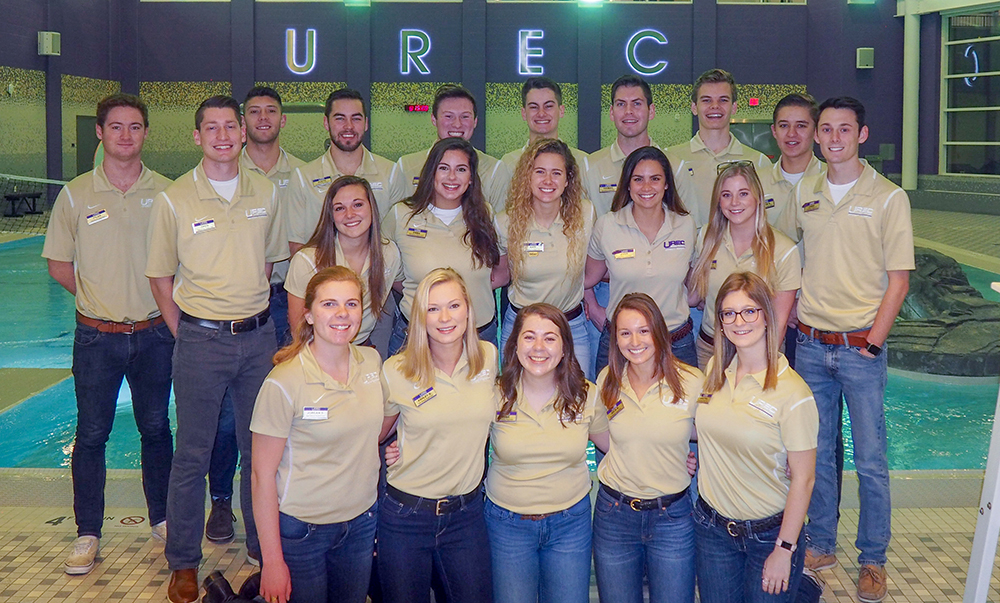 (front row - left to right)
Jordan Smith
Ashley Brooks
Annie Feinroth
Julia Bashore
Kristina Overholt
(second row - left to right)
Greg McClafferty
Hailey Rogers
Emma Strong
Katy Morgan
Annie Hunger
Lauren Shaw
Chris Feeney
(third row - left to right)
Tyler Wray
Dean Hildner 
Austin Noel
Josh Bensick
Robert Fletcher
Thomas Dean
Grant Jarrell
Jason Bidwell
2019-20
(top row - left to right)
Mike Mabry
Jason Matteo
Chris Cole
Morgan Phillips
(second row – left to right)
Nathan Lawhead
Julia Bashore
Samantha Deck
Chad Marx
Tim Groth
(third row – left to right)
Ada Palczynski
Ashley Hellerstedt
Sierra Lackey
Heather Prium
(fourth row – left to right)
Will Bobbitt
Abby Brocato
Josh Bensink
Cole Davis
Bailey Roberts
(fifth row – left to right)
Jenny Louisa
Grace Armogida
Robert Fletcher
Shawn Donahue
2020-21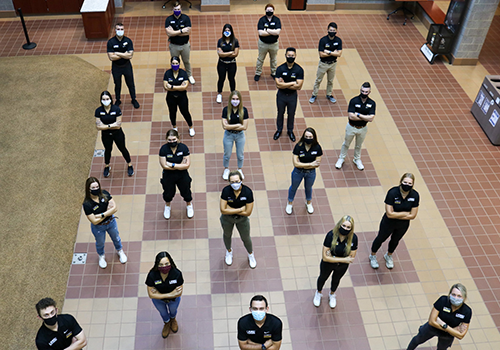 Columns, left to right, top to bottom
(Left column)
Matt Marx
Abigail Brocato
Morgan Hoskins
Liam Finn
(Second column)
Zach Tillery
Kiara Harrington
Grace Armogida
Jazmin Hicks
(Third Column)

Rosie Shrestha
Erin Davis
Katie Rooney
Nate Lawhead
(Fourth Column)

Dylan Scott
Brandon Lim
Cami Lutz
Camille Wolfe
(Right column)

Brandon Asato
Chad Marx
Kaylee Ann Schwarz
Jennifer Bleecker