Freshman Parking Information
December 10, 2020
Spring 2021 Freshman Parking Information
Freshman permits issued for the Spring 2021 semester will allow freshmen to park in the following lots only:

R1 Lot – located adjacent to the Village and D-Hub
C4 Lot – located adjacent to the Hillside, McGraw-Long and Bell residence halls
R2 Lot – located behind the Madison Square shopping center near Eagle and Shorts Halls, accessed from Port Republic Road
R10 Lot – located across from the University Outpost, accessed from Hunters Road
C17 and C18 Lots – located at the corner of South Main Street and Port Republic Road, near the Quad
Convo A Lot – located at the Convocation Center near Jennings Hall, accessed from University Blvd.
Beginning at 4:00 PM Friday until 7:00 AM Monday, freshman students displaying a JMU parking permit may park in lots R1 through R18; C1 through C18; Convo A, Convo B, Convo D, Convo E, and Convo F, and U1 through U5. 
Faculty/staff lots are restricted 24 hours a day, seven days a week.
Parking permits are non-transferable. The person to whom the permit is issued is responsible for proper permit use and all violations related to its use on university-owned or leased property. No student may register another student's vehicle.
Loading permits are required for loading/unloading in restricted lots and may be obtained from Parking Services. These permits allow parking in designated, unrestricted spaces only. Loading permits must be obtained on the day of loading and are valid for 30 minutes.
Fines must be paid or an appeal initiated within ten calendar days of the citation issue date or a $5.00 late fee will apply. 
Disabled vehicles are subject to a citation unless Parking Services is notified immediately upon the vehicle becoming disabled and must be moved within 24 hours of notification. A note left on the vehicle does not constitute notification. Disabled vehicles parked in fire lanes or accessible spaces must be moved immediately. Vehicles that are not moved are subject to immediate towing at the owner/operator's expense.
JMU Safety Escorts are available to any student on campus, free of charge. Escorts are provided by carefully screened and trained student employees known as the Public Safety Cadets. Cadets are on duty 7pm - 2am Sunday - Wednesday, 9pm - 2am Thursday, 9pm - 3am Friday and Saturday. Police officers are able to provide any escorts outside of those time periods.
Please contact Parking Services at

parkingservices@jmu.edu

or 540-568-3300 during business hours, 7:00 AM – 5:00 PM, Monday – Friday, with any questions.
Parking Services
Email Us
Phone: 540.568.3300
Fax:
540.568.7301
Office Hours:
Mon - Fri: 7:00 AM - 5:00 PM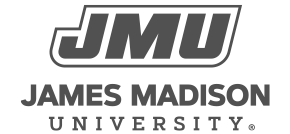 800 South Main Street
Harrisonburg, VA 22807
Contact Us