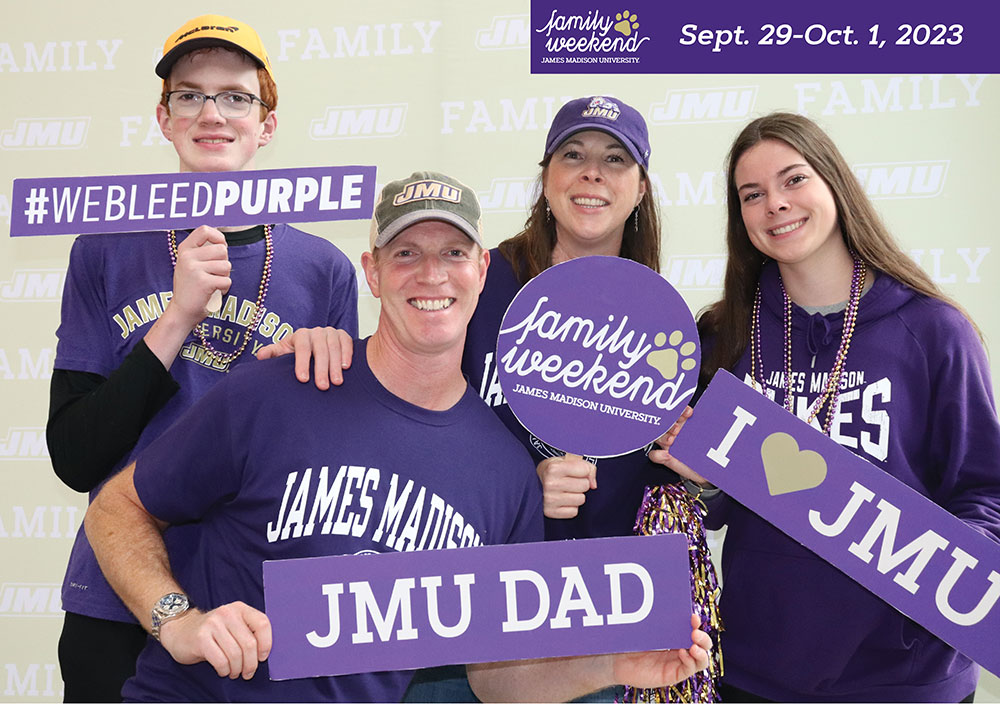 Join Us for Family Weekend!
Join us for Family Weekend September 29-October 1, 2023! Accommodations in the Harrisonburg area fill up fast, so be sure to book a place to stay soon.
Annual JMU Family Member(s) of the Year Award
Each year to celebrate Family Weekend, JMU recognizes an outstanding family member or members based on student nominations. The winner is announced at halftime of the Family Weekend football game.
If you are a student, we encourage you to nominate a family member or members you would like to see recognized as this year's recipient(s)!
Congratulations!
We're pleased to honor and celebrate the 2022 JMU Family Member of the Year, Kaaren Jurack! Kaaren was nominated by her son, Joshua ('23).
2022 JMU Family Member of the Year Recipient