September 6, 2019
Educational Sanctioning Process
During a case review, if a student is found responsible, they may be sanctioned to participate in one of the educational programs through the Office of Student Accountability and Restorative Practices or its programming partners.
We believe that students are less likely to continue causing harm to themselves and/or the community if they have an opportunity to learn about campus policy, substance abuse, their personal values, healthy decision making, and their role in a campus and global community.
We strive to consider each student's individual needs, as well as the needs of the campus community, when determining the best fit sanctioned program.
For detailed information about sanctioning and programs, refer to JMU Student Handbook.
Honor Council Sanctions
Students may be assigned to the Values in Action workshop by the University Honor Council as part of their penalties for violating the JMU Honor Code. For more information, refer to the JMU Honor Council.
Outreach Programs
Looking for a unique learning experience for your organization, club, team, or even yourself? Our educational programs are also available on a volunteer basis. Request one of our programs or presentations for your department or organization today! For more information, see the Outreach section, or contact our office at (540) 568-6218. 
Waitlisted Educational Programs
If educational programs are not available that fit a student's academic availability, they will be placed on a waitlist and given a contact deadline. Please see our FAQ-Educational Programs for information on this scheduling process.
---
Program Assessment
Good assessment and evaluation practices support the success of students, programs, and institutions through clearly communicated learning outcomes, solid methodology, and the informed used of data. Assessment and evaluation's importance to the field of student affairs continues to grow every day. For more information, see our section on Assessment Practices.
Office of Student Accountability and Restorative Practices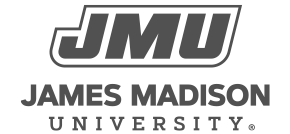 800 South Main Street
Harrisonburg, VA 22807
Contact Us