OSARP: Faculty and Staff Resources
September 6, 2019
Overview
OSARP is committed to collaborating with partners and a large part of that collaboration is done with Faculty and Staff. If you would like to learn more about our policies and procedures review the links below, or contact us to speak with one of our staff members.
Accountability Board Membership
We rely heavily on the participation and partnership of the faculty and staff who serve as board members for out Accountability Board Case Reviews. If you would like more information about the board or how to become a member of the board, see Opportunities: Accountability Board.
Mentor Experience Volunteer
One of the possible sanctions a student could receive is being paired with a mentor. The mentors are Faculty, Staff, and Graduate students who will meet one-on-one with the student for a predetermined amount of hours. This program gives the student the opportunity to have a positive role model and mentor with whom they can develop a meaningful and helpful connection. For more information on becoming a mentor, see Opportunities: Mentor Experience.
Office of Student Accountability and Restorative Practices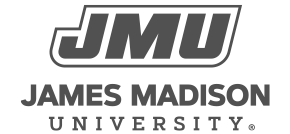 800 South Main Street
Harrisonburg, VA 22807
Contact Us