CTA Button
Arial 14px, bold, all caps
Padding: 20, 10, 20, 10
Line-height: 18px
bg-color: #450084 or #FFBD00
rounded-corner: 5px
Hover color: #8F66B5 OR #FFCC3E
Form buttons
Arial 14px; all caps
Padding: 15, 5, 5, 15px
bg-color: #B2B2B2 text color #595959
OR
bg-color: 450084 text color #FFFFFFF
In cascade, apply the style "yellow-button" or "purple-button" to the text.
A button should never contain more than 20 characters.
A button should never be more than two lines of text.
Don't have more than one yellow CTA button on a page; multiple CTAs can be purple.
Avoid grouping multiple buttons of different styles together.
Color with buttons
Purple buttons can be used with light purples, gray and gold background colors; yellow buttons work with light purple backgrounds, gray and gold, and the lightest secondary shades. Do not put the buttons on any other background color than these: 
Social icons
Use images from this set of icons.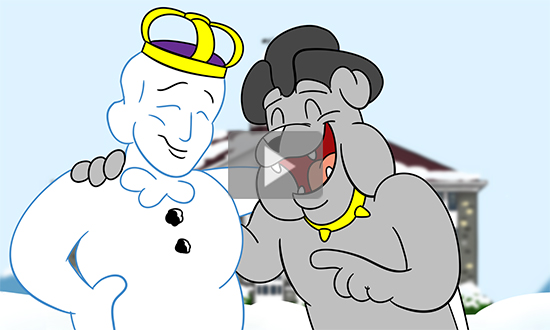 When including a graphic that links to a video, place this button graphic over the image. For example, this image is a still from a Holiday video, and the button overlay implies that clicking it will take you to the video. 
Next Buttons
Action link size buttons: 


Download Left Arrow Button
Download Right Arrow Button
Smaller buttons: 


Download Small Left Arrow Button
Download Small Right Arrow Button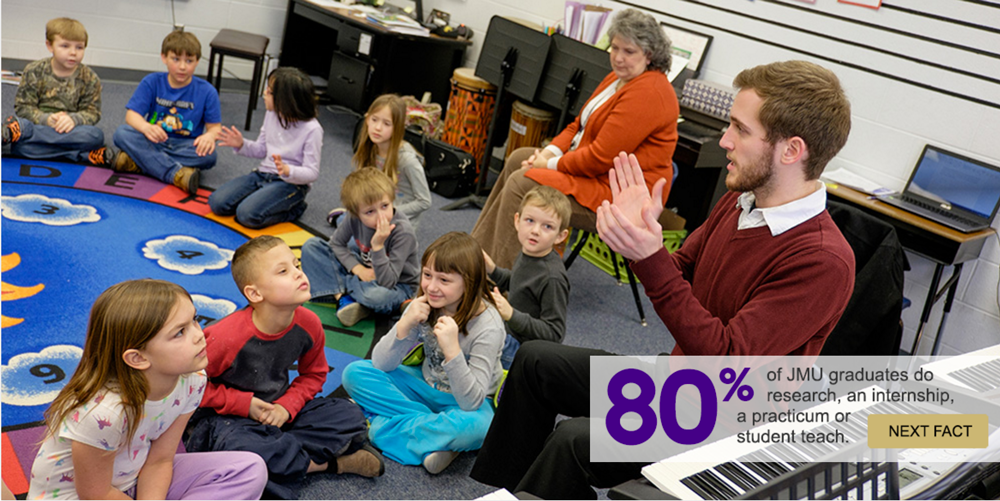 Image size:
1000px by 600px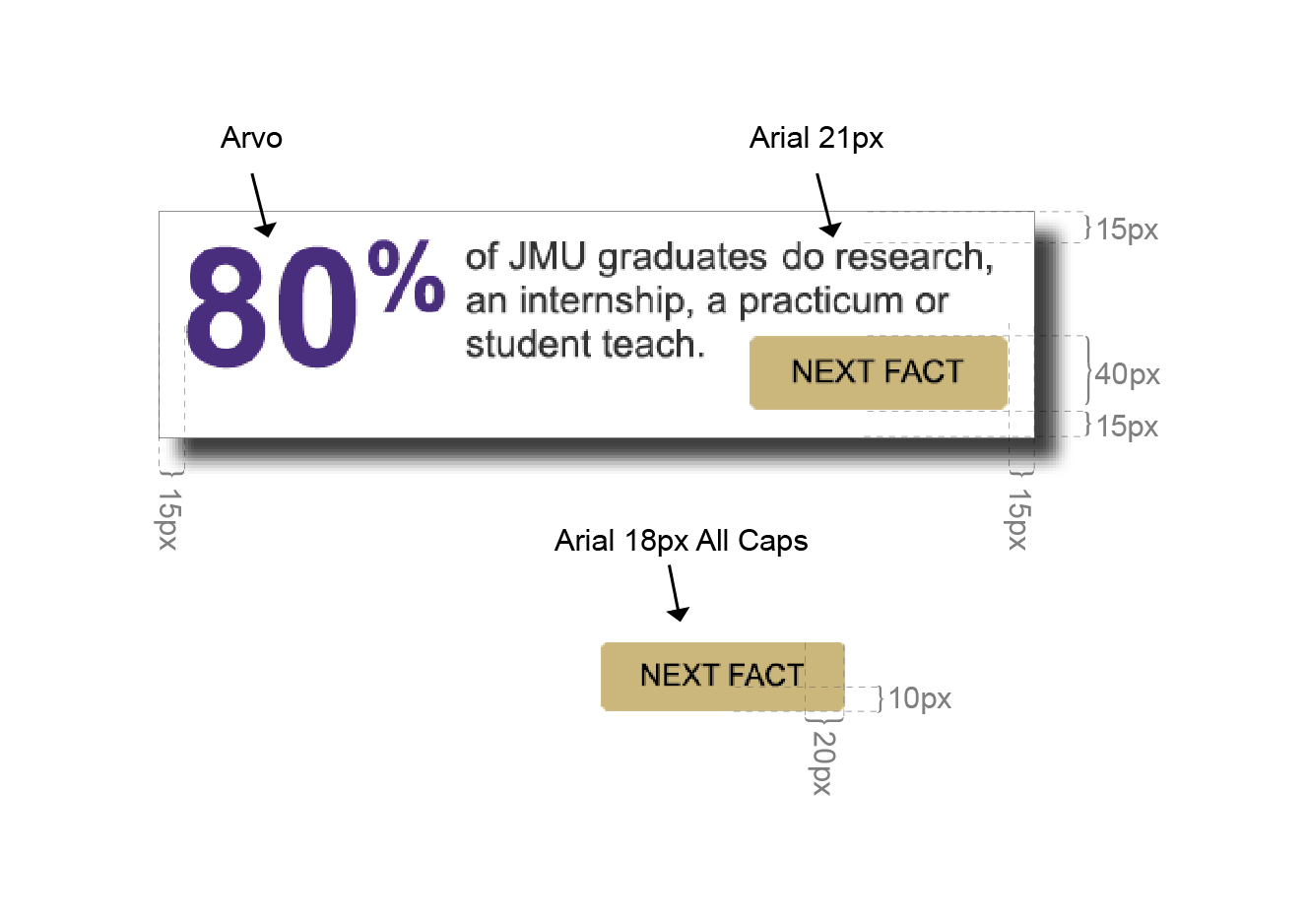 Factoid overlay:
480px by 124px
Background: white, 70% transparency
Size of the large number depends on the number, but should be large and attention-grabbing. Balance the number with the amount of text beside it. There should be 15px of padding between the content and the edge of the overlay.
The button is 40px tall, with 10px above and below the text and 20px to the left and right.
Save as a PNG, to preserve the transparency.