Track III Honors Curriculum

May 13, 2019
Current JMU students and transfer students who are not in Tracks I or II but would like to pursue independent research leading to the completion of the Honors Capstone Project are eligible to enter the program through Track III. The Honors Capstone Project allows students with initiative and intellectual maturity to work with a faculty advisor of their choice. The final product will reflect substantial scholarship or creative work that demonstrates expert skill or knowledge, imagination, and/or craftsmanship. A degree With Distinction in the major field is awarded to students completing this project with a grade of B or better.
Honors College
Hillcrest
MSC 1501
251 Warren Service Drive
Room 105
Harrisonburg, Virginia 22807
Hours of operation:
Mon - Fri: 8 a.m. - 5 p.m.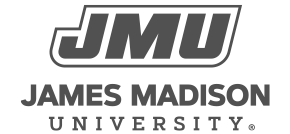 800 South Main Street
Harrisonburg, VA 22807
Contact Us