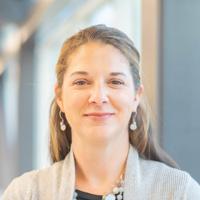 BS - State University of New York at Cortland in Athletic Training and Physical Education
MS-PAS - King's College, Wilkes-Barre, PA in Physician Assistant Studies
Molly's main interests in medicine include dermatology, sport medicine, orthopedics and family medicine. She practiced as a Certified Athletic Trainer in Physical Therapy and Sports Medicine for 5 years before her PA career. As a PA-C, she practiced urgent care, ENT, Dermatology and family medicine before college health.
"I enjoy working with students because the majority are engaged and interested in their health and wellness. They are often accessing medical care for the first time independently, which provides a great opportunity for education and helping them in their development, achievement and health."
In her free time, Molly enjoys fitness, yoga, attending my boys athletic and school endeavors and vacationing with her family.
She beieves the most rewarding aspect of my job is the privilege and ability to heal.
"I've learned that people will forget what you said, people will forget what you did but people will never forget how you made them feel." 
Maya Angelou