Note: There is NO emergency room facility in the University Health Center. In the event of a life-threatening emergency call 540-568-6911 from on-campus or 911 from off-campus.
Care is available for students who have urgent medical needs. On-site x-rays are available if needed. No appointment is necessary for Urgent Care services.  Examples of urgent medical needs include:
Stitches
Sprains
Minor fractures
Acute allergic reactions
Urinary tract infection (Please note we only treat females in Urgent Care for this condition.  If other women's health issues are occurring please make an appointment with our Women's Health Clinic for comprehensive care.)
Ingrown nails (Please note that due to limited treatment availability for this service, students are encouraged to call ahead to ensure timely care.)
The Urgent Care entrance is externally located on the corner of the Student Success Center at the intersection of Mason Street and Martin Luther King Jr. Way.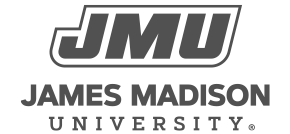 800 South Main Street
Harrisonburg, VA 22807
Contact Us