At the James Madison University Health Center, all of our staff members understand ourselves to be partners with patients and other users of our services and advocates for their care, recovery and health. We hope everyone who uses our services will ask questions, state needs, express concerns or problems, and offer feedback to any staff person involved in their care or in administrative processes connected with their visit.
Our goal is to provide care that is considerate and respectful of your rights and needs as a patient. If a concern should develop while you are in our health center, we are committed to addressing your concerns promptly and we will make every effort to help resolve it in a timely manner.
We encourage you to speak with your physician or nurse about any issues and concerns you may have about the service and the care you receive. The Patient Advocate's office also is available to address concerns or answer questions at 540.568.7777 or healthctr@jmu.edu. The Patient Advocate also visits JMU students in the hospital and serves as a direct liaison with their clinician.
Secondary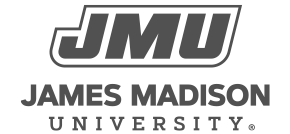 800 South Main Street
Harrisonburg, VA 22807
Contact Us