STOP the Spread: FAQ for Graduate School Faculty/Staff
August 11, 2020
Last Updated: August 10, 2020
Stop the Spread!
JMU has developed detailed guidelines and procedures for preventing the spread of COVID-19.  All members of the JMU Graduate Community should carefully read these guidelines and conform to expectations that are designed to keep us all safe.  Stop the Spread Guidelines
The Graduate School office operations update
As the Fall semester begins, the Graduate School staff will continue to work remotely. We remain available by e-mail. We remain available by e-mail.  We are also available for online meetings by appointment.  If you would like to schedule an online meeting, please email the staff member directly; contact information can be found on the staff webpage. If you are uncertain who to contact, please email grad@jmu.edu with the nature of your request and the appropriate staff member will be in touch with you shortly.
What should you do if you believe you have been exposed to COVID-19?
If you have been in close contact with someone who has COVID-19, or if you have recently traveled overseas, you need to take steps to protect your friends, family and the community from additional possible exposure. More information
What should I do if you test positive for COVID-19 or if you become sick?
To protect our community, if you test positive for COVID-19, at minimum, you must immediately self-isolate, even if you are symptom free.  If you feel sick you must self-isolate.  It is vital that we all look after each other and prevent the spread!  Seek medical assistance when appropriate.  More information
Return to Workplace Information
On July 7th, President Alger release a statement and information regarding returning to the workplace. Read the full statement.
Temporary Graduate School Policies
The Graduate Council adopted some temporary policies for the Spring and Summer semesters to help students and faculty address many of the challenges resulting from the outbreak of COVID-19. Flexibility in grading schemes, expanded options for the use of Incompletes, more flexibility in the use of WP and WF grades, as well as options for S/U grades, were all intended to address the impact of the transition to the online environment.  Temporary policies regarding Incompletes, continuous enrollment, and time to degree will continue into the Spring semester.  Other temporary policies will be reviewed by the Executive Committee of the Graduate Council in September to determine if they will still apply for the Fall semester, Temporary Graduate School Policies 
Note that alternative grading options that are available to undergraduate students are not available to graduate students.  Please follow the Temporary Graduate School Policy guidelines.  Contact The Graduate School for assistance with special situations.
The Graduate School
Madison Hall
MSC 6702
100 E. Grace Street
Harrisonburg, Virginia 22807
Hours:
Mon - Fri: - 8 am - 5 pm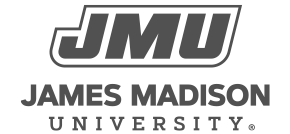 800 South Main Street
Harrisonburg, VA 22807
Contact Us