COVID-19 FAQ for Graduate School Faculty/Staff
May 19, 2020
Last Updated: May 19, 2020
Temporary Graduate School Policies
The Graduate Council has adopted some temporary policies that will help students and faculty address many of the challenges you are facing as a result of the outbreak of COVID-19. Flexibility in grading schemes, expanded options for the use of Incompletes, more flexibility in the use of WP and WF grades, as well as options for S/U grades, are all intended to address the impact of the transition to the online environment.  Temporary Graduate School Policies 
These policies were developed to to balance the integrity and academic rigor of our programs with our desire to provide a supportive environment for the students that acknowledges the unprecedented environment in which we now live. As an institution, we are proceeding from a perspective of empathy for everyone affected by the impact of COVID-19.
Note that alternative grading options that are available to undergraduate students are not available to graduate students.  Please follow the Temporary Graduate School Policy guidelines.  Contact The Graduate School for assistance with special situations.
 Can programs submit curriculum change requests for the 2020-21 catalog? 
To be included in the 2020-21 catalog, proposals should have been approved by academic deans by Friday, March 27.  For assistance contact Michael Stoloff (stolofml@jmu.edu).   Proposal submission procedures
The Graduate School
Madison Hall
MSC 6702
100 E. Grace Street
Harrisonburg, Virginia 22807
Hours:
Mon - Fri: - 8 am - 5 pm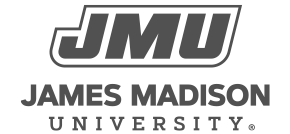 800 South Main Street
Harrisonburg, VA 22807
Contact Us