Africana Literatures and Cultures Workshop

Established in Fall 2017, the ALCW is an interdisciplinary space for the exchange and development of ideas in the field of Africana Studies. Each of our monthly meetings will showcase the work in progress of a JMU faculty member, graduate student, or visiting scholar working on the literatures and cultures of Africa and the African Diaspora. The ALCW is an incubator for projects addressing the conceptual ambitions, intellectual positions, and pedagogical implications of Africana Studies. The discussion that follows our speaker's brief presentation is sure to be lively, and will benefit from your presence and perspective, and those of your students. If you would like to be added to our mailing list, in order to receive copies of works-in-progress beforehand, if available, and to stay informed about future meetings, please RSVP to Mollie Godfrey at godfrema@jmu.edu.
Please log in to view the upcoming workshop's paper.
Upcoming Workshops
Past Workshops
Department of English
Keezell Hall
921 Madison Drive
Room 215
Harrisonburg, Virginia 22807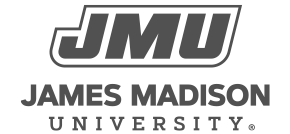 800 South Main Street
Harrisonburg, VA 22807
Contact Us