Building Skills in the College of Business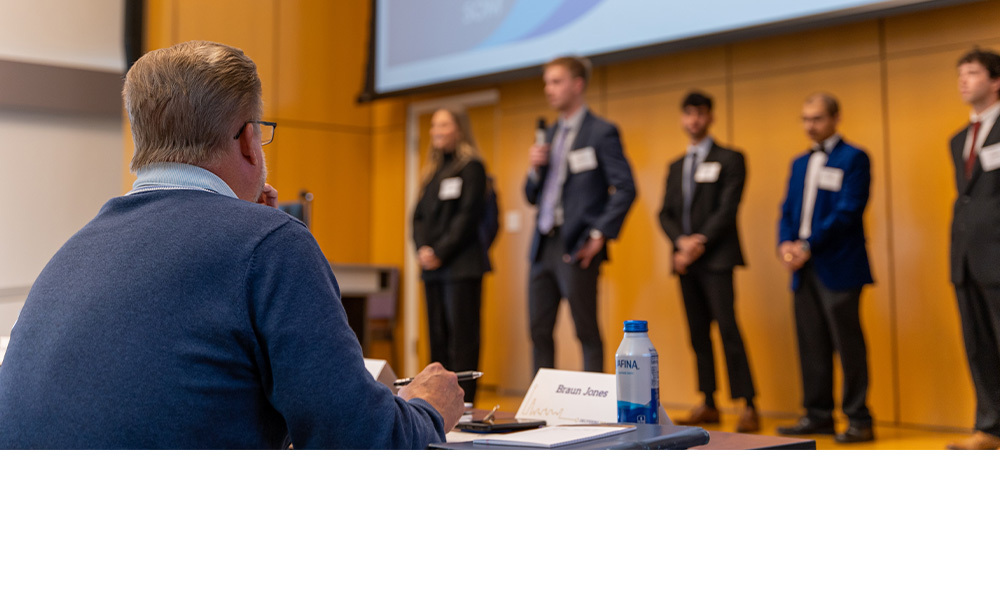 Our rigorous, cutting edge curriculum will prepare you to face real-world challenges and stand out among other job applicants.
The heart of our B.B.A. programs is a 12-credit-hour core course that integrates finance, management, marketing and operations known as COB 300. During the semester, students are placed in cross-disciplinary teams and are tasked with integrating material from the four classes and developing a viable business plan. "The main benefit," says CoB dean Mike Busing, "is a deeper understanding of how business functions as several interrelated areas and disciplines." A distinguishing factor of an education at the College of Business, it helps to ensure success, not only in the program but in your career.
The top business plans to come from COB 300 each year are entered into the Business Plan Competition, an annual event with $25,000 in scholarships and prizes.
Academic Success Center
The College of Business has a dedicated in-house Advising and Support Center (ASC) featuring full-time professional advisors who provide advising designed to carry you throughout your academic career and beyond.
Certification Opportunities
BB&T Emerging Leaders
Bloomberg
Center for Evidence-Based Management
Hootsuite Platform; Social Marketing
HubSpot Academy Inbound Marketing; Email Marketing
Microsoft Excel
Learning Alongside Professionals
Classroom learning isn't just about lectures. We create opportunities to learn by doing, involving you and challenging you to get the sort of experience that will accelerate your development and understanding of business concepts, grounding them in practical application.