Welcome to the JMU MBA Program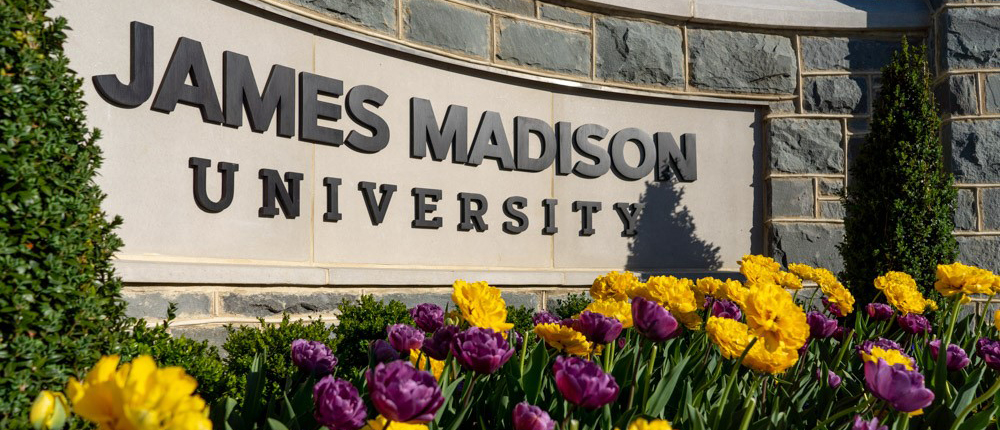 We are delighted that you are joining us, and soon you'll be meeting the other members of your cohort.
MBA Orientation
Save the Date: The MBA orientation is scheduled for August 20, 2022 on the main campus in Harrisonburg, VA. Watch for important emails from the MBA office with details about the day.
After you have been accepted and been granted access to your Student Portal in your MyMadison account, there are a few tasks for you to complete prior to attending your first class.
If you are not able to access the Student Portal in MyMadison, please contact mba@jmu.edu for guidance.
Pay your MBA Deposit – Deposits are due a few weeks after you accepted your offer to attend JMU. If you have not already done so, please use the payment link to save your seat for the upcoming semester. Contact mba@jmu.edu with questions.
Activate your JMU Email Account – The MBA Programs and the university will only use the @dukes email account to communicate with you. Check your email regularly for important information and updates.
Check your MyMadison account – Visit your MyMadison account to be sure that you can access it. For instance, every 90 days you will need to change your password. Visit the JMU Computing Helpdesk if you have trouble using your e-ID to access your MyMadison account.
Take the Honor Code Test – A JMU requirement.  Don't delay, your account can receive a registration hold  for future classes if you miss this step.
Purchase a JMU Parking Pass –

If you will attend classes on-campus in Harrisonburg then purchase a Part-time parking permit online at:

Purchase a Parking Permit

or in-person at 280 Champions Drive (next to the Parking Deck entrance). The part-time parking pass cost is $75 per semester for MBA students. You can learn more about the 24 hours a day, 365 days a year campus parking policies on the

 Parking Services website.
Immunizations and the Health Center - according to The Graduate School, MBA students are exempt from the Immunization Form and the MyJMUHealth account requirements. If the JMU Health Center adds holds or fines to your account, contact them at 540-568-6178 and advise them of your MBA student status to have holds or fined removed. Additionally, please read the guidelines from the COVID task force Stop-the-Spread.
Check your MBA Class Calendar –

You will follow the

MBA Academic Calendar

of the cohort that starts in fall and continue following that course sequence until graduation.

Submit your information to the MBA Student Yearbook – One important aspect of the MBA experience is developing relationships with the members of your cohort. Each year we put together a digital MBA Student Yearbook so that you can learn about other members of your MBA class. Use this link Submit my Info, it only takes a few minutes to be included!
Learn and Follow
The academic policies established by The Graduate School are vital for successful completion of your MBA degree. All JMU graduate students are required to understand the policies as written in The Graduate Catalog of the year that you began your program.
The importance of grades & GPA
Grade and GPA minimums are set by the Graduate School.
The grading scale for graduate students is A, A-, B+, B, B-, C, F.
In order to graduate, all graduate students must have a 3.0 at the time of graduation (remember that a B- equals a 2.7 grade point average).
Graduate students are only allowed two C's on their transcript. The third C or any grade below a C means that you will be dismissed from JMU.
One F grade results in dismissal from JMU.
Incomplete "I" grades will automatically change to an "F" upon the deadline set by the registrar's office. Therefore, you (in consultation with your professor) must submit a form to the registrar's office to extend incomplete grades if more time is needed. It is a student's responsibility to submit forms on time.
The Graduate School requires you to be in unconditional status to graduate. Students must remove any condition(s) by the date specified in the offer of admission letter.
The following are three typical conditions and how you can remove them.
IF Prerequisites were a condition...
Take your required course(s) at http://www.mbamath.com/CourseTopics/AllSubjects.aspx
Submit your certificate of completion(s) to mba@jmu.edu
IF "GMAT test scores" were a condition...
To remove this condition, send the test scores directly from the Graduate Management Admission Council to James Madison University, The Graduate School code 5392. Please notify the MBA Office at mba@jmu.edu when you have completed the exam and forwarded your scores to JMU. If you did not achieve the required scores, please contact the MBA Office to discuss your options.
IF "Maintain a specified GPA" was a condition...
The MBA Program office will have access to your grades and The Graduate School will notify you if you did not meet this condition.
The Graduate School policy allows up to nine graduate-level credit-hours to transfer into your program from non-JMU institutions. Transfer credit is not guaranteed and determined on a case-by-case basis. If you have transfer credit, forward the following documentation to mba@jmu.edu:
An unofficial copy of your transcript with the course name, number and grade. Note: Transfer credit requires grades of B or better to receive credit.
A course description from your previous institution and syllabus.
Wait until you receive a "permission to enroll" email for each class as they become available. Note: The MBA Program does not actually enroll you in classes; we only issue you a permission to enroll – therefore, you will log into your MyMadison account to complete the registration process. View this enrollment tutorial for detailed instructions.
Innovation MBA Students
You will complete two courses every eight weeks for four semesters.
You will enroll each fall and spring semester.
No classes are offered during the summer term.
Information Security MBA Students
You will complete one course every eight weeks for 28 consecutive months.
You will enroll each fall, spring and summer semester.
 Executive Leadership MBA Students
You will complete one course every eight weeks for 28 consecutive months.
You will enroll each fall, spring, and summer semester.
JMU Library
University Career Center
Networking
MBA students have access to all campus facilities and professional development opportunities. Watch for emails from The Graduate School and JMU about resources and events.
Tutorials