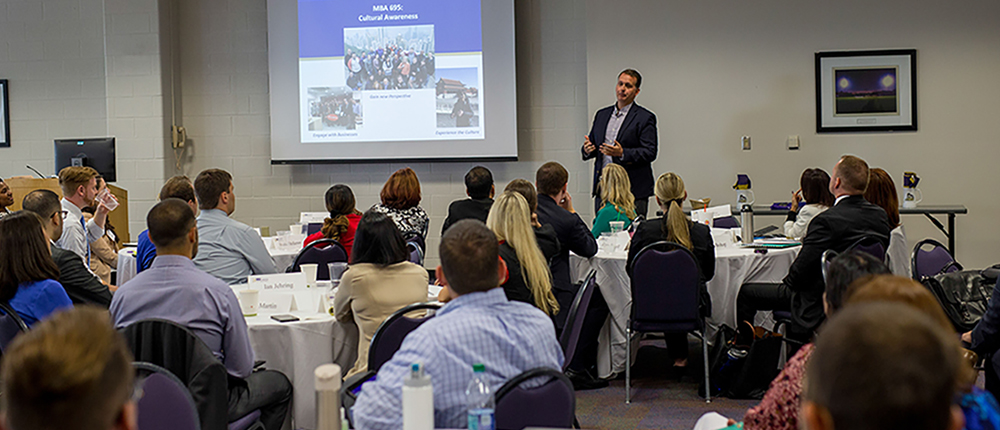 New and Current MBA Students
Transcripts
The Graduate School requires that new students send their official U.S. university transcripts directly from the school, either electronically to: gradtranscripts@jmu.edu, or by mail to:
The Graduate School
James Madison University
100 E. Grace St
MSC 6702
Harrisonburg, VA 22807
Credential Evaluations
If your transcripts are from a non-US institution, The Graduate School requires an official credential evaluation. For details visit: Credential Evaluations
Prerequisites and Review Courses
Some students are asked to finish prerequisite coursework before their first semester. Courses can be completed online at: mbaMATH.com
UBO Payment Plans
Payment plans may be setup prior to the start of fall and spring semesters. Visit the University Business Office website for details
Financial Aid
Most graduate students are eligible for some type of educational loan. The first step to any financial aid is to fill out a FAFSA form. For more details visit the Financial Aid Office website.
The JMU Campus in Harrisonburg, Virginia
Many MBA students are not on-campus but interested in other resources available to all graduate students. Visit The Graduate School's Online Orientation webpage for helpful information.
Also, you'll want to be sure to explore the Graduate Student Association.  The GSA  provides professional and social opportunities to all past, present and future James Madison University graduate students. Every graduate student is considered a part of the GSA, and there are no fees. 
We welcome suggestions to improve this page for MBA graduate students.
Please send email comments to mba@jmu.edu