Your MBA concentration in executive leadership, information security or innovation will include our foundational business courses and be delivered in a proven hybrid of online coursework and in-person residencies designed for busy professionals.
All concentrations feature exceptional professors, networking opportunities, professional workshops and an option to participate in an international 10-12 day residency full of rich learning and networking experiences.
View our academic calendars to see when our in-person residencies take place.
"The program offers both online and onsite class, ideal for parents who seek flexibility but also want benefit from an in-person environment. JMU MBA is very affordable compared with similar programs in other prestigious universities. The curriculum has 2 classes per semester, you take only one class at a time which contribute to the work-life balance."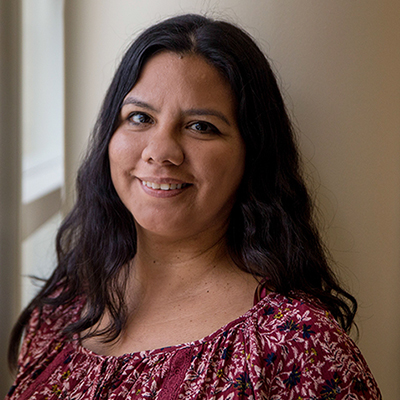 Ivone Uriba
InfoSec MBA '20
Executive Leadership
For tenured professionals seeking to enhance and re-invigorate their skillset, expand their professional networks and become an effective leader

Meets once every other month in person at a satellite location in Tyson's Corner, Va.

28-month path to degree completion
Includes leadership guest speakers and access to an executive career coach
Information Security
For the manager wanting to lead an information security team, as opposed to becoming a programmer or developer
Meets once every other month in person at a satellite location in Tyson's Corner, Va.
28-month path to degree completion
Innovation
For professionals looking to promote the development of skills and patterns of thought necessary to lead innovation in an organization
Meets in person at JMU in Harrisonburg, Va. on a one-week in person, two-weeks online rotating schedule
21-month path to degree completion
Diverse Cohorts
Our students come from different backgrounds and a wide range of employers:
For Profit
Booz Allen Hamilton
Merck
Raytheon
Capital One
Oppenheimer Funds
Sony
Deloitte
Microsoft
Oracle
Accenture
Lockheed Martin
IBM
GE
Government
FBI
U.S. Army
FEMA
UVA Health Systems
Non-Profit
American Diabetes Association
University of Chicago
America's Charities
Welcome Active-Duty, Veterans, Spouses & Dependents!