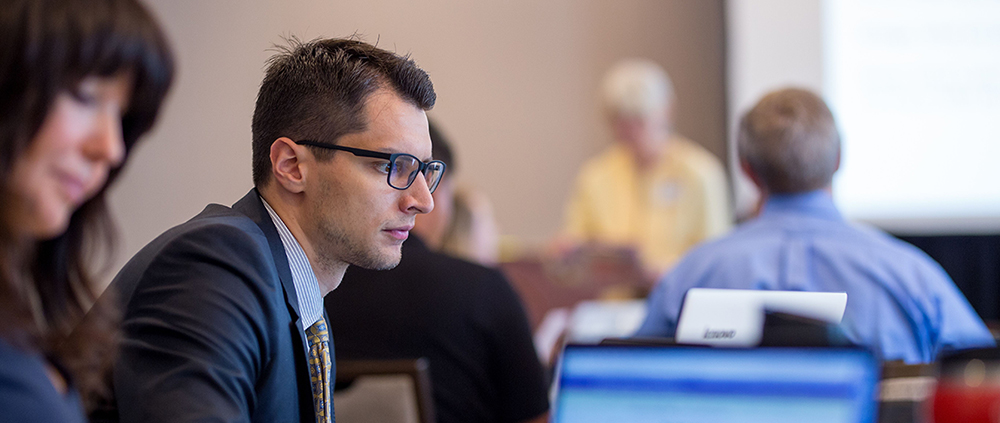 The Information Security Master of Business Administration is designed to help you become a manager with a strong understanding of business fundamentals who also understands the business applications of information security.
If you have a minimum of two years of professional work experience and are interested in leading an information security or compliance team, the InfoSec MBA is made for you.
About the InfoSec MBA
The InfoSec MBA focuses on managerial decision making, analytical problem solving, oral and written communication and application of theoretical constructs—all set in an information security framework. Since information technology has become the core of contemporary business practices, the curriculum goes beyond tactical systems issues and positions information security in the panorama of all business functions.
In addition to addressing the critically important issues in all functional business disciplines, this program has a particular emphasis on:
Understanding of information technology

Knowledge of cybersecurity and potential risks on organizations

Tools to assess cybersecurity risks and an understanding of how to assess and manage those risks

Management of technical talent, policy ethics and selling of cyber security products

 
Emphasizing both in-class and experiential activities, learning takes place face-to-face as well as synchronously, using the latest online technologies. The program is a hybrid of live virtual classes and in-person residencies that meet once every two months on a Saturday in Northern Virginia*. In addition to an MBA degree, all graduates receive the NSA-approved certificate: Information Systems Security (INFOSEC) Professionals (NSTISSI No. 4011).
*Due to Covid-19, all in-person residencies will be held virtually until further notice.
of MBA alumni would recommend this program to a friend.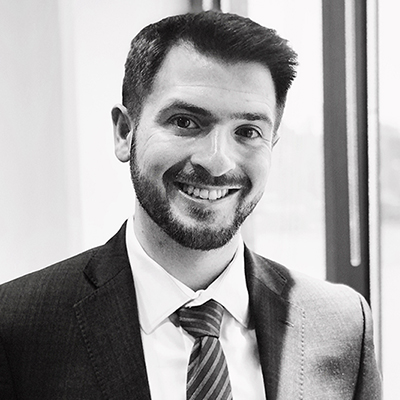 "In pursuing the MBA, I intended to build well-rounded executive leadership expertise spanning a broad array of corporate functions. Within the first semester, the program was providing hands-on, applied experiences to enhance our strategic decision-making skills in cybersecurity. JMU's hybrid approach provided the flexibility to continue working full-time in NYC throughout the program, with online classes on weeknights, and onsite meetings in Washington D.C. on weekends. The competitively priced tuition, including a global experience in Thailand & Vietnam, also provided an AACSB-accredited MBA program at a fraction of the cost of other Top 20 programs. The mix of remote learning with in-person collaboration enabled a unique balance of working towards both educational and career goals while attending JMU. "
Neil Schloth, MBA '19